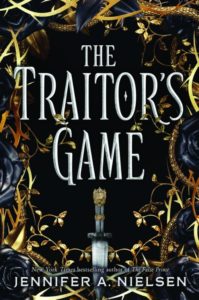 Hello Northern Neighbors!
How about a giveaway of THE TRAITOR'S GAME just for you?
Scholastic Canada has just posted their spring line-up of titles. Click on any title and it will take you to an excerpt you can read. Now, of course I hope you'll click on THE TRAITOR'S GAME, and I hope you'll love what you read and then pre-order yourself a copy right now…
BUT…
If you leave a comment about what other book on that list you're excited to read, it'll count as an entry for you to win a signed copy of THE TRAITOR'S GAME!
There is one catch…
If there are fewer than ten Canadian entries, then I will accept comments from anywhere else in the world. So if your address is outside Canada, still leave your comment, but put "Non-Canadian" or "NC" in your comment. The contest will close in one week, at midnight EST on Jan 19, 2018.
AND…
If you read THE TRAITOR'S GAME excerpt and decided to get your own copy, you can visit your local Indie bookstore, or links are provided below. This is the first book in a new series and will release on Feb 27, 2018!