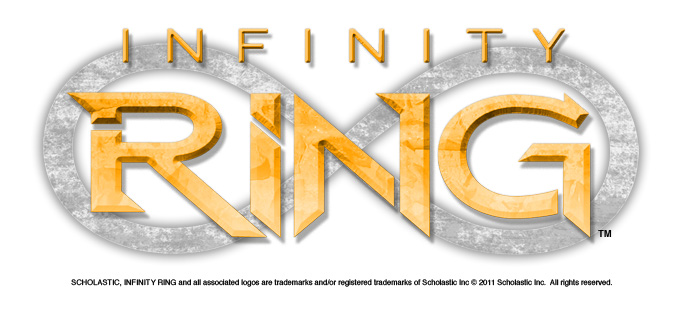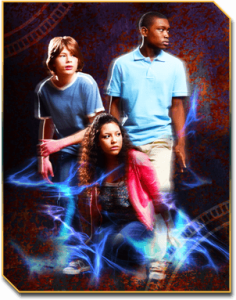 (From Scholastic's press release 12/20/11)  History is broken, and a long-feared Cataclysm seems imminent. The capital of the United States is Boston. Lincoln's face is nowhere to be seen on Mount Rushmore. Everyone's buzzing about the French royal wedding. And an international group of men and women known as the SQ is more powerful than kings, richer than nations, and more fearsome than armies. When best friends Dak Smyth and Sera Froste stumble upon the key to time travel – a hand-held device known as the Infinity Ring – they're swept up in a centuries-long secret war for the fate of mankind. Recruited by the Hystorians, a secret society that dates back to Aristotle, the kids learn that history has gone completely, and disastrously, off-course. Now it's up to Dak, Sera, and teenage Hystorian-in-training Riq to travel back in time to fix the "Great Breaks"… and to save Dak's missing parents while they're at it. First stop: Spain, 1492, where a sailor named Christopher Columbus is about to be thrown overboard in a deadly mutiny!
To be written by a team of six authors, this exciting new adventure combines books, an interactive "Hystorian's Guide" map feature (named for a centuries-old secret society featured in the books), and a fully-immersive online game experience where readers travel back in time to fix history. Infinity Ring will launch simultaneously in September 2012 in the United States, United Kingdom, Australia, New Zealand, and Canada, with Book 1: A Mutiny in Time, written by New York Times bestselling author James Dashner, who also outlined the program's overall story arc. Dashner will be followed by a team of bestselling and acclaimed authors including Carrie Ryan (Book 2; November 2012), Lisa McMann (Book 3; February 2013), Matt de la Pena (Book 4; June 2013), Matthew Kirby (Book 5; September 2013), and Jennifer Nielsen (Book 6; December 2013). The last book in the Infinity Ring series also will be written by James Dashner (Book 7; March 2014).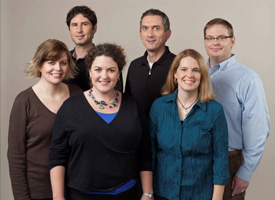 Book 1: A MUTINY IN TIME by James Dashner available here: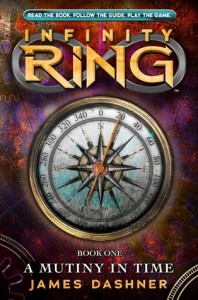 Book 2: DIVIDE AND CONQUER by Carrie Ryan available here: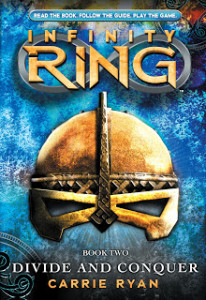 Book 3: THE TRAP DOOR by Lisa McMann (2/5/13) – available here: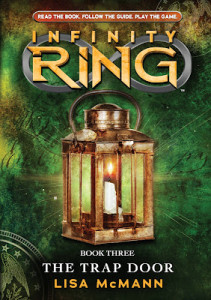 Book 4: CURSE OF THE ANCIENTS by Matt De La Pena (6/4/13) – available here:
Book 5: CAVE OF WONDERS by Matthew J Kirby (8/27/13) – available here: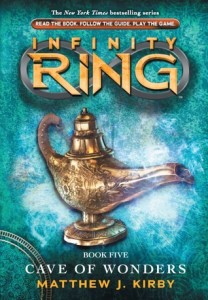 Book 6: BEHIND ENEMY LINES by….ME!!!…NOW AVAILABLE. You can order here!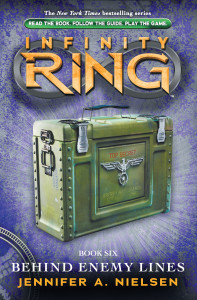 Book 7: THE IRON EMPIRE by James Dashner (1/28/14) order here: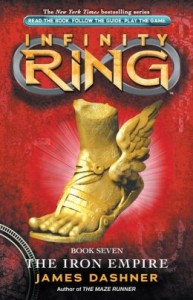 Book 8: ETERNITY by Matt de la Pena (8/26/14) order here: