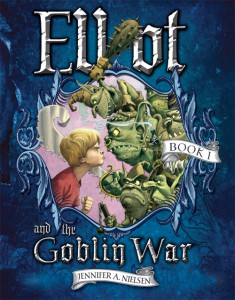 For most kids, accidentally starting an interspecies war would be the biggest event of their lives. But for Elliot Penster, it was only the beginning. When the Brownies, who are on the hopelessly losing end of that war against the Goblins, make Elliot their King, there's one Brownie who isn't celebrating. And he's just made a deal with the Goblins to get rid of Elliot.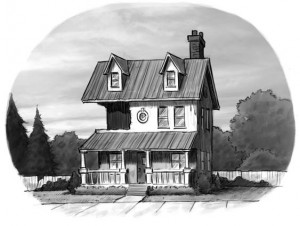 "Nielsen cleverly keeps the action and humor flowing from one silly obstacle to the next… This quickly addictive page-turner also entices readers with many sensory details, such as tenacious Gripping Mud, surprising tasty turnip juice and a tingly invisibility potion gone wrong… Definitely a series to invest in…" – Kirkus

"Oh dear. Funny names (Fudd Fartwick, Tubs Lawless) and unexpected events (almost being scared to death) tumble through the pages, and Nielsen writes about them with tongue in cheek." – Booklist
Teachers, click here for a free pdf of a teacher's guide.
Buy from your local bookstore when possible.  Or you can order here:
Indiebound.org
Amazon.com
BarnesandNoble.com
Elliot Illustrations © Gideon Kendall