If you're a Utah type, please watch for all of these launch parties!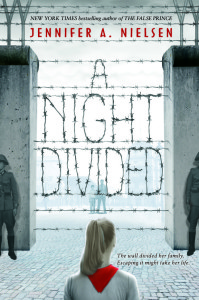 First, well…mine. On Wednesday, Sept 9, 7 pm at The King's English in Salt Lake City, we'll have the launch party for A NIGHT DIVIDED. I'll talk a little, we can eat a little (a lot), and sign books a little.
If you can't be there, but you still want a signed book (any of my books), click the link above and scroll down the page for instructions on how to order. Then at the launch party, I'll sign it to you, and then King's English will mail it directly to you.
Second is the launch for a friend of mine, Frank Cole, for his new series, THE AFTERLIFE ACADEMY, a really fun middle grade adventure about Walter Prairie, who, upon his untimely death, is assigned to become a Guardian Agent. Frank Cole's launch party will be on Tuesday, Sept 15, 7 pm, at The King's English. If possible, you should totally go! Ditto the paragraph above, except Frank will be signing the books, not me. Because that'd be weird if I did.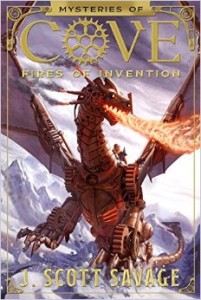 And third is the launch for J. Scott Savage's new series, MYSTERIES OF COVE with the exciting first book FIRES OF INVENTION. I've read this book. I've blurbed this book, and I can tell you that you will love it! It's got a futuristic steampunk feel, a great mystery, and some characters you won't soon forget.
On October 1st, I will join J Scott Savage, James Dashner, Brandon Mull, and other amazing authors and performers in a FREE launch party for the new Steampunk Dragon books series, Mysteries of Cove. There will be free face painting, Dole Whip, posters, bracelets, and other goodies, a hilarious stage show, a book signing, and a chance to take pictures with the actors from the book trailer.
Sign up here to make sure you have seats.
https://www.facebook.com/events/533215923497765/
GIVEAWAY BONUS: J. Scott Savage is giving away a VIP package containing up to five reserved seat tickets, a goody bag, and a pre-show meet and greet with the authors. If you are a Utah type, there are three ways to win.
1) Come to my launch party on Wednesday! I'll have a box for entries. (Also food. Really yummy food!)
2) Come to my table at the Barnes and Noble Authorpalooza at South Towne on Sept 19th from 1-4 pm.
3) Leave a comment below about a book you are looking forward to reading. Be sure to tell me that you are entering the contest (i.e. you are a Utah type). Otherwise, I will assume you are merely leaving a comment, but not entering.
I will draw the winner on Sept 19th after the Authorpalooza! Good luck, and many thanks to J Scott Savage for the giveaway!