Book 1: The False Prince  –  Available Now (Scholastic)
*** NOW A NEW YORK TIMES BESTSELLING BOOK! ***
THE FALSE PRINCE is the thrilling first book in a brand-new trilogy filled with danger and deceit and hidden identities that will have readers rushing breathlessly to the end. In a discontent kingdom, civil war is brewing. To unify the divided people, Conner, a nobleman of the court, devises a cunning plan to find an impersonator of the king's long-lost son and install him as a puppet prince. Four orphans are recruited to compete for the role, including a defiant boy named Sage. Sage knows that Conner's motives are more than questionable, yet his life balances on a sword's point — he must be chosen to play the prince or he will certainly be killed. But Sage's rivals have their own agendas as well.
As Sage moves from a rundown orphanage to Conner's sumptuous palace, layer upon layer of treachery and deceit unfold, until finally, a truth is revealed that, in the end, may very well prove more dangerous than all of the lies taken together.
An extraordinary adventure filled with danger and action, lies and deadly truths that will have readers clinging to the edge of their seats.
Praise for The False Prince
 —Publishers Weekly, starred review

"Sage is deftly characterized through humorous first-person narration, quickly establishing himself as a beguiling antihero… [A]n impressive, promising story with some expertly executed twists."

"A page turner…" —The New York Times Book Review

"Sage proves to be a compelling character whose sharp mind and shrewd self-possession will make readers eager to follow him into a sequel." —The Wall Street Journal

"A swashbuckling origin story… Sage is a quick wit, and Nielsen showcases it with terrific dialogue… chock full of alluring details for adventure-loving boys." —Los Angeles Times

"A terrific story that carries readers along to the very (surprising) end and will leave them clamoring for the next book in her trilogy." —BookPage, featured "Top Pick" review

"More Harry Potter (minus the magic) than Hunger Games… with authentic characters, a convincing sense of danger and a genuinely high-stakes plot." —The Hollywood Reporter

"A surefire mix of adventure, mystery, and suspense." —Horn Book
Recognition for The False Prince
Sold translation rights in 17 languages/countries: Spanish, Russian, Portuguese, Polish, French, Catalan, Korean, Thailand, Taiwan, Hungary, Indonesian, Italian, Chinese (Simplified), Chinese (Complex), Dutch, Japanese, Bulgarian, and Turkish.
2013 EB White Read-Aloud Award Honor Book
2014 Lamplighter Award winner
Cybil Award winner for Best Middle Grade of 2012
Double Whitney Award winner for Best Middle Grade of 2012 and Best Overall Youth Book of 2012
2013 ALA Best Fiction for Young Adults
2014 Arizona Grand Canyon Reader Award
2014 Utah Beehive Book Award
#5 pick for the Indie Next Spring 2012 Kids' List
Publishers Weekly Pick, week of March 26, 2012
2012 National Parenting Publication Award – Silver
2012 New York Public Library 100 Titles for Reading and Sharing List
2012 New York Times Notables List
2013 YALSA list for Best Fiction for Young Adults
2013 Utah Book Award Winner
2015 South Dakota Book Award Winner
2015 Nebraska Golden Sower Book Award Winner
#2 title for YALSA 2013 Teens' Top Ten list
Chicago Public Library's Best of the Best Children's Books of 2012 List
Goodreads Choice "Best of 2012" MG Finalist
One of Fuse #8's "Magnificent Books of 2012"
2015's Buzzfeed list of 37 must-read YA books of all time.
Listed in ABC's Best Books Catalog by The American Booksellers Association
One of Bankstreet College of Education's "Best Children's Books of the Year" 2013
A 2016 YALSA "Popular Paperback for Young Adults" in the "Unreliable Narrator" category.
The False Prince has been nominated for Student Choice Awards or Lists in the following states. My thanks to those who nominated it, and to the school children who gave it their votes!

Arizona (Grand Canyon Reader Award `14); California (Young Reader Medal `15); Connecticut (Nutmeg Book Award `15); Florida (Sunshine State Young Readers Award `14); Georgia (Georgia Book Award `15); Hawaii (Nēnē Award `15); Illinois (Rebecca Caudill Young Readers' Award); Indiana (Young Hoosier Book Award `15), Iowa (Iowa Teen Award `16); Kansas (William Allen White Award list, `15), Kentucky (Bluegrass Award `14); Louisiana (Young Readers Choice Award `15); Maine (Student Book Award `14); Minnesota (Maud Hart Lovelace Book Award `15); Missouri (Truman Readers Award `15); Nebraska (Golden Sower Intermediate Award `15); New Mexico (Battle of the Books Elementary `14); Oklahoma (Sequoyah Intermediate Award); Oregon (Battle of the Books `15); Pennsylvania (Keystone Reading Book Award `14); Rhode Island (Children's Book Award `14); South Carolina (Jr. Book Award `15); South Dakota (Young Adult Reading Program `15); Texas (Lone Star Award `13); Utah (Beehive Book Award `14); Vermont (Dorothy Canfield Fisher Children's Book Award `14); Virginia (Reader's Choice Award `14); Wisconsin (Golden Archer Award `15).
Also, the Western Australia Young Readers' Book Award Nomination 2014.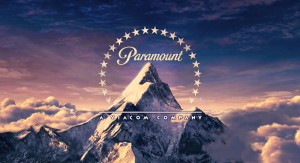 Here is the description for the write up for the movie adaption of 'The False Prince' for Paramount Pictures. Read the full story here.
Buy from your local bookstore when possible.  Or you can order here:

Indiebound.org
Amazon.com
BarnesandNoble.com
Apple iBookstore
The paperback for The False Prince is also now available. I love the redesigned cover!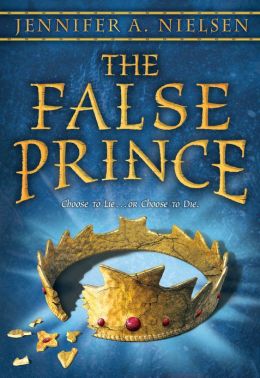 Here are some of the foreign covers for The False Prince! I'll post others as I find them.
Spanish (Alfaguara)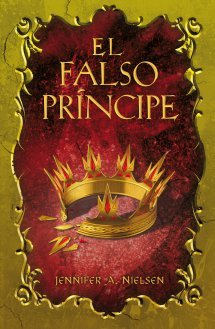 Portugese (Verus)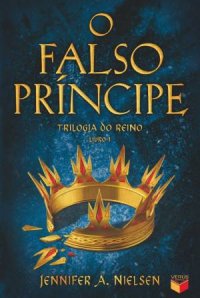 Catalan (La Galera)
French (Bayard)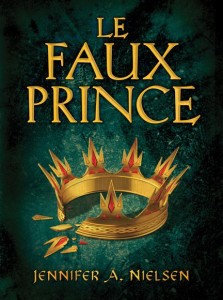 British (Scholastic UK)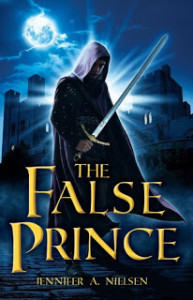 Chinese Complex (Commonwealth Magazine)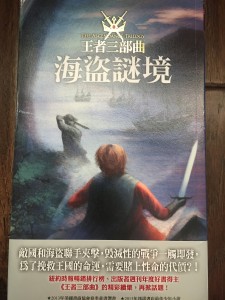 Thai (Nanmee)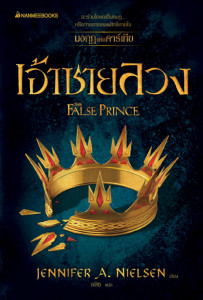 Polish (Egmont)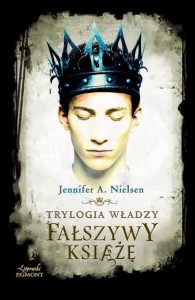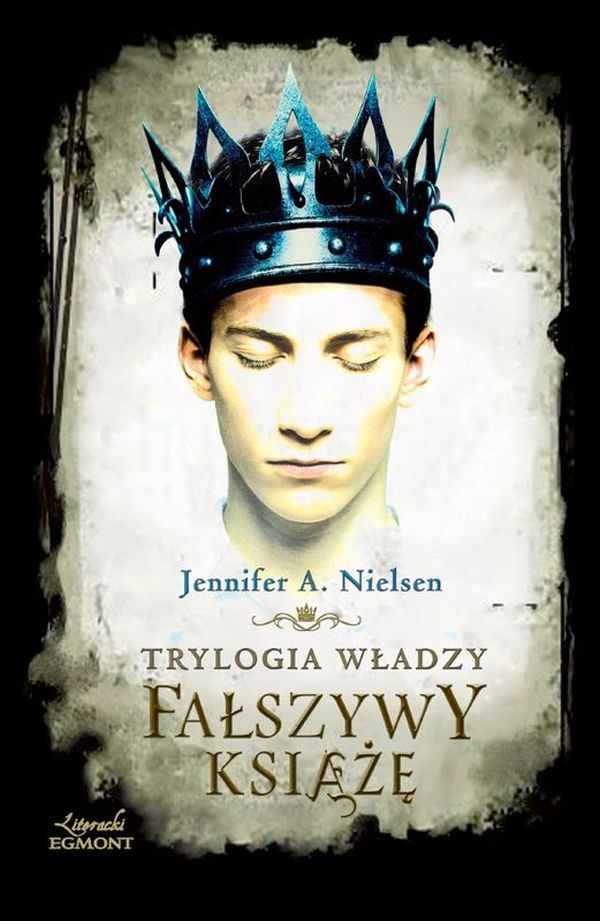 Russian (AST Astrel)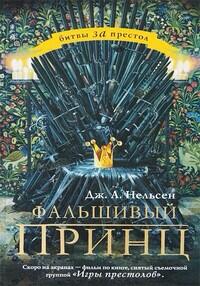 Italian (Feltrinelli Editore)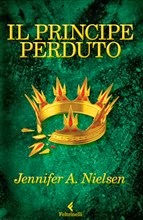 Turkish (Nemesis)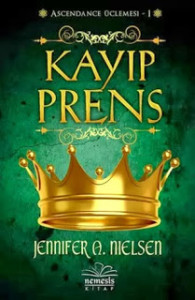 Japanese (Holp Shuppan)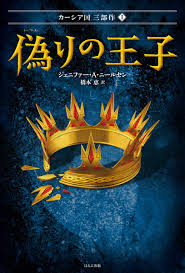 Dutch (Lanoo Uitgeveriji)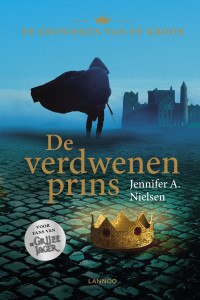 Indonesian (PT Gramedia)