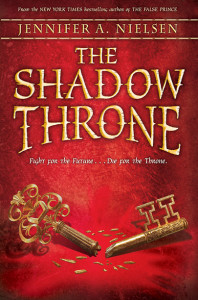 Ahh, Jaron will you never learn?
To which he would undoubtedly reply, "No. Never."
This moment occurs in the midst of some tough scenes for Jaron.
"I told you to humble him," Vargan said to his men. "Does he look humble?"
In all fairness to his soldiers, until the moment I spit on their king, I probably had looked pretty humble. But this also meant I had more punishment coming my way. The spitting was still worth it.
Some places have already begun selling or shipping this book. But it'll be available everywhere US/Canada of February 25, and through the UK on March 1! War is Coming…