Hello all! This summer, I'll be teaching about plotting at the WIFYR Conference (Writing and Illustrating For Young Readers), which is one of the finest conferences in the country. There are a great many authors who credit their publishing success with having attended this conference. Read more about WIFYR here, and if you can come, I'd love to have you in my class!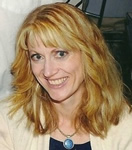 To give you an idea of the importance of plotting, Becca Birkin, WIFYR
assistant, is guest posting today. This is fairly rare for me, so you know this must be a good post!
 * * * * * * *
What an honor to visit Jennifer Nielsen's blog as part of the WIFYR blog tour! I am a huge fan. Her books are exceptional. She really knows how to keep readers turning pages.  After hearing her speak at WIFYR 2013, I can't wait for her to teach us how to improve our plot skills this coming June. Anyone who attends her mini workshop is in for a terrific learning opportunity.
Since Jennifer's great plots arise partly out of unforgettable characters, I'll review an essential plot rule: by the end of the story, your main character must have undergone a recognizable change.
Sound easy? Not really. This change has to happen naturally, or in other words, in a way true to the protagonist's character. Since conflict is another plot essential, a good storyline should push the character into difficult situations that act as a catalyst for her change. Her reaction to these difficulties can't, however, be a dramatic and unexplained departure from weakness to sudden strength. If she's been limping throughout the book, she shouldn't suddenly fly in chapter twelve.
As an example, if you write about a shy outsider having to speak in front of a huge school audience, his character dictates that he should sweat through every word. If, instead, he suddenly gains the polish of a presidential candidate, there's no conflict, and thus no believability.
An article in the January 2013 Writer's Digest explains it well. "Characters who demonstrate instant skill or comfort with something they've never tried before resides largely in the realm of schlock. The less familiar the behavior, the clumsier and more uncomfortable it should be."*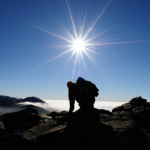 Similar to a mountain climber's ascent, your protagonist's change should be the result of struggle, and the reader should feel and experience that upward slope of increasing conflict. In the instance of the awkward teen, as he stumbles through his talk, ignoring the sweat blurring his paper and the Senior hecklers on the front row, the scene tension increases, as does reader empathy.* When his words finally succeed in rallying the student body, his victory feels earned rather than forced.
This is just one example of the many elements needed to make a great plot.  While discussing them is much easier than their application, I don't know of anyone who has mastered plot better than Jennifer Nielsen. That's one reason I'm so excited to learn more from Jennifer at WIFYR this June.
"Push Your Characters to Their Limits," David Corbett, Writers Digest, January 2013, p. 32.
* * * * * * *
Note from Jennifer (me!): Thank you, Becca!
Note to local types wanting to publish. Check out WIFYR! June 16-20 in Salt Lake City. Early bird registration ends on March 15!