Just a short quote today. This comes right after Nic accidentally destroys a bunch of stuff, including, er, significant parts of the amphitheater (the Colosseum). Whoops.
"Felix had warned me what might happen if even one person found out I had Caesar's bulla. After what I'd just done, I figured it was safe to assume that I had been found out—by everyone."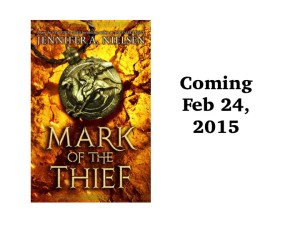 MARK OF THE THIEF comes out in only one week. I so hope you'll all enjoy reading it!