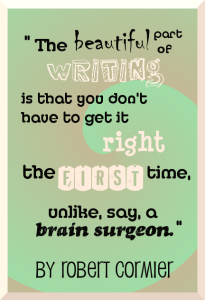 Over the years, I've had some requests from young writers to explain my editing process. Granted, not a ton of requests because most people compare the editing process to sadistic dentists like this, but it's actually my favorite part, and in my opinion, the most important stage of writing.
Creating from the blank page is hard. It's building something from nothing. It's the continual realization that most of the words you're setting down are garbage, and all you want to do is labor over those few sentences until they're perfect. But you can't. Because if you do, you'll never get to the next chapter, or the next page, or even the next paragraph.
I also need to say that the first 15,000 words of this story fought me like a cursed beast from the depths of Hades (a nod to Nicolas Calva there). I have at least a dozen failed starts for this story that kept leading me to dead ends. I wrote both my agent and editor to say I might not be able to write this. I quit sleeping. I ate a lot of ice cream. Then I took a deep breath and decided I needed to think about this story in an entirely different way. Only then did I start to put the right story down on the page.
The first 25,000 words took me a total of three miserable months. Start. Fail. Start. Fail. Eat Ice Cream until the new approach hit me. The last 38,000 took me a week and a half. Now I'm thrilled to be editing.
Because editing creates art. Each rewrite takes me closer to the vision in my head and further away from that cacophony of semi-literate slush known as the first draft. I'm going to take you through the process, as I go through it.
So this is our starting place. The manuscript known as The Scourge is right now sitting at 63,642 words. Many writers have to cut their word counts in editing. I expand, mostly because my first draft skips important details like descriptions, interior dialogue, and a lot of the humor that will come later. I have many character and place names, but not all of them, so I've merely marked them with a line and an asterisk, like this _*. Lame. Who wants to be named _*?
Here's my plan for the rest of the week of rewrites:
Fill in those blanks.
Do a general read through to find the most glaring errors, particularly major plot holes like, "Hey, didn't I kill her off a few chapters ago? Why is she back?"
Keep my playlist on "I'm Gonna Be (500 Miles)" by the Proclaimers. It has a big place in this story.
Trust me, that'll take the rest of the week, and that's if I work hard. Because my first drafts are just that bad.
For those who are curious, this is the plot for THE SCOURGE (a description that will also evolve as I edit): When Ani Mells is diagnosed with a highly contagious and deadly disease, she is sent away to a Colony where she slowly begins to learn that surviving the Scourge is only the beginning of her problems. Coming in fall 2016.