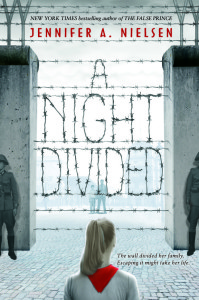 A NIGHT DIVIDED will release in about one month, so it's time to begin sharing some of my favorite quotes from the book!
This one takes place early in the story, when Gerta wakes up, having heard sounds out on the street.
"I pulled my curtains apart, expecting the worst. But when I looked out, my heart slammed into my throat. Not even the darkest part of my imagination could have prepared me for this.
It was Sunday, August 13, 1961, a day I would remember for the rest of my life. When a prison had been built around us as we slept."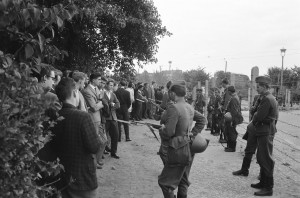 There are several ways you can get this story! It will be available in your local bookstore, or wherever you buy books online. You can get a digital version, or an audio book. You can ask your city or school library to get a copy in. And if your school hosts Scholastic book fairs (and possibly other book fairs), it will be there this fall!