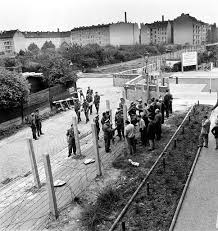 Today, 54 years ago, the people of East Berlin awoke to find the western half of their city surrounded in barbed wire. For that reason, August 13, 1961 is remembered as "Barbed Wire Sunday."
It was a day that divided a city, divided its people, and divided family, friends, and loved ones.
Over the next several years, the barbed wire fence became a 103-mile concrete wall designed to keep East Germans from crossing into the free half of their country. No government in history had ever walled in its own people. Hundreds of people lost their lives in attempting to escape. It is unknown exactly how many people succeeded. Those who escaped often hid that fact to protect their loved ones still in the east.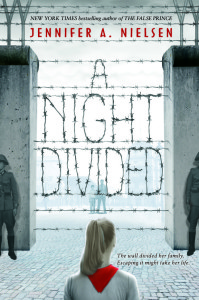 A NIGHT DIVIDED is the story of Gerta Lowe, whose family is divided on Barbed Wire Sunday. When Gerta receives a mysterious note from her father, who is in the west, she begins to formulate a plan for how they might be reunited.
A very dangerous plan.
A NIGHT DIVIDED will be released on August 25th. I think it's a story you're going to love, and a time in history everyone should know!