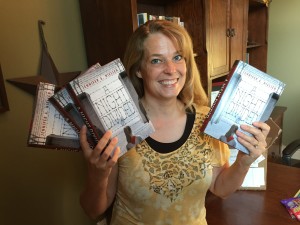 A NIGHT DIVIDED will be released in only one week. ONE WEEK!!!!! I just got my own hard copies, which makes me even more excited to share this story.
In this scene, I won't say too much about what it is that Gerta wanted, or how she got it, only that she felt it was completely worth the risk.
It was an easy walk home, but as soon as I rounded the last corner I saw Fritz waiting for me on the street. His face was nearly purple and his breaths were harsh and shallow. He grabbed my shirt collar and yanked me inside the apartment building, then twisted me around.
"What were you thinking?" he hissed.
My chest tightened as I got ready for the argument that clearly was coming. I had known he'd be angry when he learned I was gone, especially that I went alone, but my reasons were good. If he wanted to fight about this, we would. But I would win.
"We needed something and I got it," I said.
"Nothing is worth what you did. How dare you, Gerta?"
I started to retort, but quickly lost any interest in arguing. Now that I really looked at him, it wasn't anger in his eyes. It was fear, more than I'd ever seen in my brother before.
I opened the burlap sack just enough for him to see what was inside, and when I did, he nodded and tears streamed down his cheeks. He grabbed me into a hug, his stiff fingers digging into my back to communicate the worries still trapped inside him. He whispered, "That was too stupid to count as bravery. What if we lost you? Never do that again, Gerta. Never do anything like that again."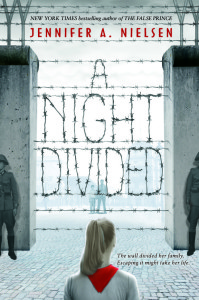 You can borrow copies at your library (or ask for a copy if they don't have it yet), or check with your local bookstore, or find it online at Indiebound, Amazon, or Barnes & Noble.
If you want a signed copy, the best way to get it is to find me at one of my upcoming public events, or order your copy from my local indie store, The King's English. I will sign it to you at my launch party on Sept 9th and they will ship it directly to your home.