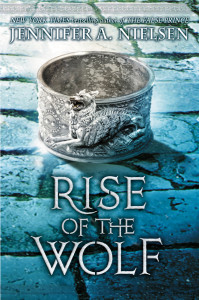 Woot – book release!
The second book of the Mark of the Thief series is called RISE OF THE WOLF, and it will release on January 26, 2016.
If you missed Mark of the Thief, you need to read it before moving on to the second book, but good news – you can easily find a copy:
* In your school or local library (if they don't already have it, ask them to get it. Say please!);
* Bookstores (hopefully there is one near your house 😀);
* Online stores (if there's not one near your house 😱);
* Scholastic Book Fairs or Clubs.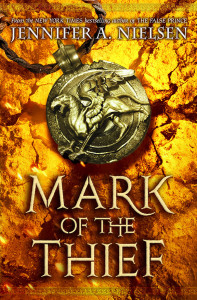 AND while it's only in hardback now (except for Fairs and Clubs), on December 29th it will become available in paperback (translation: cheaper to buy 😎).
For a quick tutorial on Mark of the Thief, check out the book trailer here:
In RISE OF THE WOLF, Nic's adventures continue, but he is in far more trouble than ever, accused of possessing a key to a much sought after amulet, and literally in a race for his life.
I love this book and am so excited for you to read it! I have five galley copies to give away. Here are the rules to try to win:
1. Leave a comment below about a book on your Christmas wish list. (Your odds of winning don't increase if it's Mark of the Thief, or one of my other books, but that would be really cool!) You can only enter once, so make your comment count!
2. The contest begins about four seconds after this blog posts, and ends on Sunday, December 13th at 2 pm EST.
3. I will post winners names that day and try to send you an email if I can.
4. This is an international contest.
5. If you win, and have not yet read Mark of the Thief, you have to agree to read Mark of the Thief before you crack the cover of Rise of the Wolf. Otherwise, you won't understand the book and might not enjoy it as much. That would be sad, and who wants to be sad about winning a contest?