If you haven't yet read MARK OF THE THIEF, click here for a trailer that should give you a quick update. Also, read to the end for a giveaway!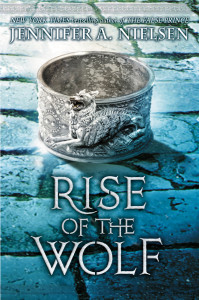 RISE OF THE WOLF will be released on January 26, 2015. It will pick up shortly after the end of Mark of the Thief, answering your questions about Nic's magic, his relationship with Radulf, Crispus, and Aurelia, and especially, what is the amulet pictured on the front cover and is Nic going to find that one too? RISE OF THE WOLF also brings Nic to the chariot races for this dangerous and exciting adventure story, set in Ancient Rome.
For this first quote, readers of Book 1 will already know where Nic ends up by the last page, and how he feels about it. Near the beginning of Book 2, he says this:
"My life no longer made sense. At least, not according to the usual rules of logic. But the absence of logic didn't bother me. A strange feeling of peace had come over me once I accepted that the only person I could trust in this world was also trying to kill me."
Okay, giveaway time! Today it's for all readers! To celebrate the release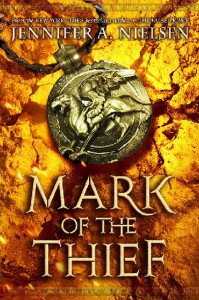 of MARK OF THE THIEF in paperback (see here), I am either giving that away, or giving away a galley of RISE OF THE WOLF. To enter, do any of the following:
A) Leave a comment below about your favorite scene from Mark of the Thief, OR why you want to read it.
B) Tweet the giveaway with this: MARK OF THE THIEF by @nielsenwriter is releasing in paperback! To celebrate, she's giving away a signed copy. http://tinyurl.com/z3637ze
C) Talk about either book on your favorite social media. Just tag me in or let me know you've done it!
So you can earn as many as three entries! The contest winner will be announced next Tuesday when I put up a new RISE OF THE WOLF quote. Good luck!