For last week's quote and giveaway, we have a winner! Congrats:
Carina Olsen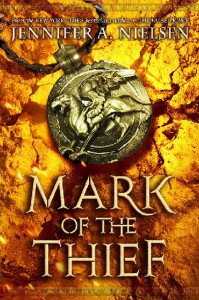 This week's giveaway is for student age readers only. To win, post on your fave social media site that this week is the paperback release of MARK OF THE THIEF. Then leave me a comment below to tell me where you posted it. That's all! The winner of a paperback of MARK OF THE THIEF or a galley of RISE OF THE WOLF will be announced next Tuesday.
Here is quote #2 from RISE OF THE WOLF, releasing on Jan 26. This scene involves leaders of Rome called Praetors. The Praetors are loyal to the Goddess Diana in her quest to destroy the empire.
This scene is Nic's first interaction with the Praetors, in which he discovers that while they don't have magic, they can have a very dangerous effect on him…
"With Radulf focused on those directly in front of him, two men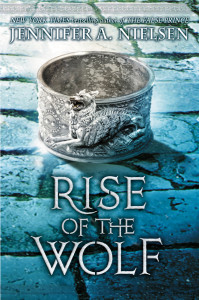 grabbed me by the arms. One put a knife to my throat while the other picked up my legs. I squirmed and tried to get a hand free enough to do magic. With the energy contained inside me, I knew I could drop these two men to the ground faster than hard rain.
But something had happened. The instant one Praetor's hand grabbed my wrist, the magic drained out of me. It was gone, all of it. I tried sending out anything I could, just as a test, but nothing was there."