Congratulations to the Week 3 Winners of the Massive Summer Giveaway! Emails have been sent to you. If you didn't win, don't worry – your previous entries are still part of the contest, and this week's contest is listed below!
Hailey V *** Ava  *** Vitoria *** Brayley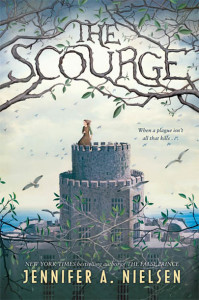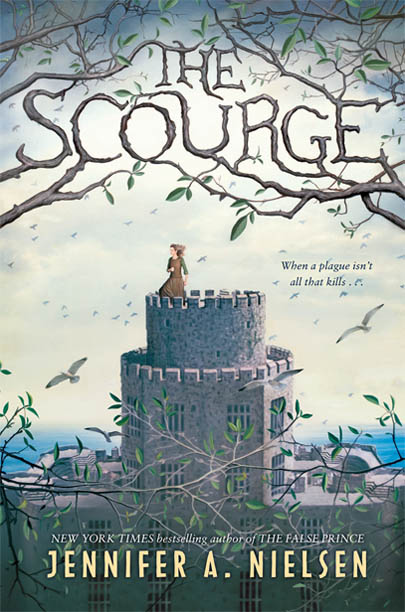 This week, I want to tell you about the two songs that were a big part of writing THE SCOURGE. Whatever their original meanings, they folded nicely into the story hatching in my imagination.
First is "Breaking the Habit" by Linkin Park. SCOURGE's central heroine, Ani Mells, is constantly trying to stay out of trouble, and failing. I think a main point of the song: "I don't know why I instigate and say what I don't mean. I don't know how I got this way, I'll never be all right" is something Ani would constantly be thinking.
For example, in this scene below (I can't tell you what Ani was about to dare to do. Gossel is a warden of the quarantine island.):
"Don't you dare," Gossel warned me, raising his pistol.
I backed farther from him and shouted, "Resist them! They have to break you first! But they will never break me!"
Or maybe they would. A warden grabbed my waist and clubbed me across the back with his fist. Weevil yelled and reached for me, but a warden had him too.
I struggled as best as I could, but the warden was stronger than me. They were dragging us toward the yard, and I had a feeling that this time, my punishment wouldn't be as easy as being stuck in a cage.
The other song is "I'm Gonna Be" (500 Miles) by The Proclaimers. This is the song for Weevil, the main hero of the story and Ani's best friend. He is one of my all-time favorite characters, simply for his absolute devotion to her as a friend.
I can't tell you why Ani is so tired, but you'll see this scene is a direct reference to the Proclaimers' song.
Weevil drummed his fingers against the cave walls to think. He said, "We'll find a way off this island, I promise. Once we leave the caves, I'll look for a boat while you continue resting."
I didn't even argue. "A rest sounds nice. I climbed a mountain for you today, Weevil. A thousand-mile mountain."
He brushed a hand over mine. "And if it takes walking this island a thousand times, I will find us a way home. Now sleep."
For the first time, possibly ever, I obeyed him without argument. If I were not so tired, I would have argued, and probably won. Yet as I fell asleep, I decided that he deserved to win, maybe just this once.
To enter this week's contest, can you tell me in the comments below about a song that has inspired a story in your imagination? Or one that tells a story you love?
Remember that THE SCOURGE will be released on August 30th! You can pre-order your copy today or ask your favorite librarian to order in a copy with your name at the top of the waiting list!