First, here are the winners of last week's HORIZON-themed contest:
** Larisa  ** Mary ** Emily C ** Sammy **
If that's not you, don't worry! Your past entries are still in the drawing and there are several giveaway weeks left! Keep trying!
Today's news is BIG! Big like, I have received sooo many emails asking about this, that I am excited to finally be able to give an actual answer!
If you've been reading the MARK OF THE THIEF series, then you know the second book, RISE OF THE WOLF, ends with Nic in a rather precarious situation. That has prompted a number of "Please tell me there will be a third book!" emails.
So here's the thing.
Yes, there will be a third book.
It will be released on January 31, 2017.
And the cover and title are below.
To enter this week's drawing, all you need to do is tell me in the comments below what you think about the cover and title.
BONUS entry if you post the cover on your favorite social media (Facebook, Instagram, whatever – but you need to tag me in or tell me you've done it in comments), and/or send the following tweet:
See the cover and title for the 3rd MARK OF THE THIEF book by @nielsenwriter! Coming on 1/31/17, it's called… https://www.goodreads.com/book/show/30518478-wrath-of-the-storm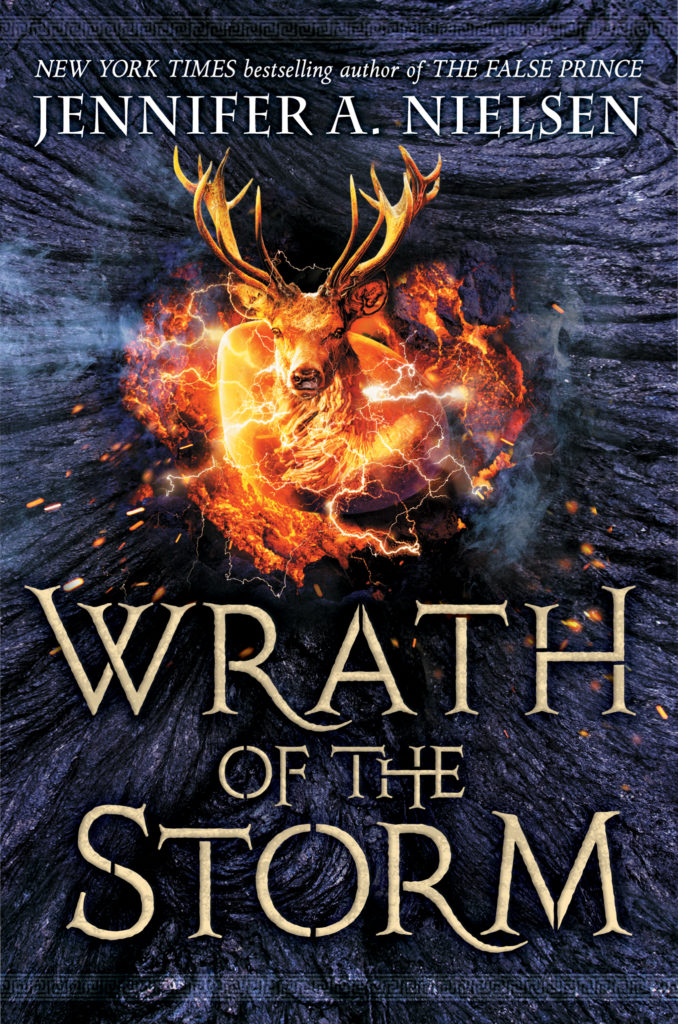 p.s. I promise to get back to SCOURGE updates soon! It's less than 70 days from release! Seriously, I think you all will love this book, but it's going to be a crazy few weeks of random but important news – I'm not even finished yet!