With the launch of DEADZONE (HORIZON, Book 2) on Tuesday, I'm about to head out on tour. Some of my events are public and posted HERE, but some are not. So I think we should have a game, and the prize is BIG!
I mean, seriously big!
You are going to read DEADZONE too, right?
Here it is….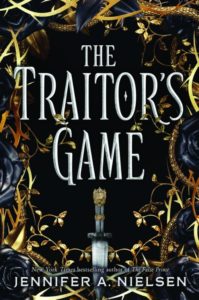 A signed galley copy of THE TRAITOR'S GAME, my first book of a new series that comes out in February 2018. If you loved THE FALSE PRINCE, then I think this book is for you! You can read more about it HERE.
.
Here's how to win:
Over the next month, I will post a total of 10 places where I am.
If you guess the correct state, that's worth 1 point. The correct city is worth an extra 4 points.
At the end of ten posts, the winner is the person with the highest number of points.
You can enter only once per post, but I hope you will enter for all ten locations.
I will reveal all the answers at the end of the contest.
The first picture will go up sometime in the next 72 hours. Stay tuned!