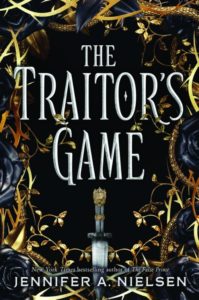 The Traitor's Game, my new series, will release on February 27th, but you can get something now for holiday gift giving, a birthday, or just because you're impatient…like me.
WHAT IS INCLUDED:
Signed Quote Card – Also a bookmark, featuring a quote from The Traitor's Game
Temporary Tattoo – Because hey – tattoos!
Signed bookplate
Dagger keychain
Teacher Discussion Guide – For you, or your favorite book club leader
AND…
Automatic entry to win an ARC of my fall 2018 historical, RESISTANCE or a free Skype visit.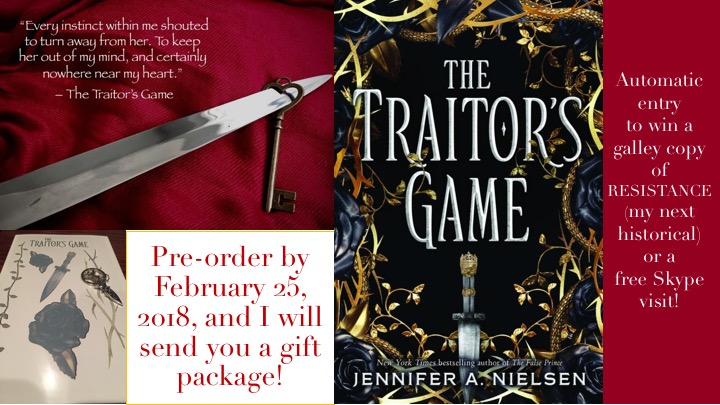 HOW TO QUALIFY:
Pre-order THE TRAITOR'S GAME by February 25th, 2018. Pre-order from your favorite site or store, but if you choose The King's English, the book will be sent to you signed and personalized.
Take a picture of the purchase receipt.
Send an email to jen@jennielsen.com with the following information:

Your full name
Your full mailing address
The name to be signed on the bookplate
REMEMBER TO ATTACH A RECEIPT WITH YOUR PROOF OF PURCHASE
US and Canadian addresses only. No receipts accepted after February 27, 2018.