I have THREE EXCITING ANNOUNCEMENTS for you. Make sure you check out all three!
1. I have THREE ARCs of TRAITOR's GAME to give you for the holidays!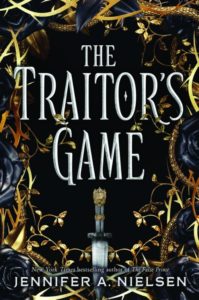 Want one? Here's what to do: Read the summary of the plot below, then in comments, suggest for me a song for a TRAITOR'S GAME playlist, along with your reasons for the suggestion. I will pick the three that I think are the closest fit.
The contest will end at midnight EST on Dec 10. One entry per person. Anyone can enter provided they have a US address I can mail the ARC to.
Plot Summary
Nothing is as it seems in the kingdom of Antora. Kestra Dallisor has spent three years in exile in the Lava Fields, but that won't stop her from being drawn back into her father's palace politics. He's the right hand man of the cruel king, Lord Endrick, which makes Kestra a valuable            bargaining chip. A group of rebels knows this all too well — and they snatch                                           Kestra from her carriage as she reluctantly travels home.
The kidnappers want her to retrieve the lost Olden Blade, the only object that can                               destroy the immortal king, but Kestra is not the obedient captive they expected.                                      Simon, one of her kidnappers, will have his hands full as Kestra tries to foil their plot,                                by force, cunning, or any means necessary. As motives shift and secrets emerge,                                      both will have to decide what — and who — it is they're fighting for.
2. If you know you're going to buy a book anyway…
Then check this out for instructions on how to get a free gift pack and be entered for other giveaways!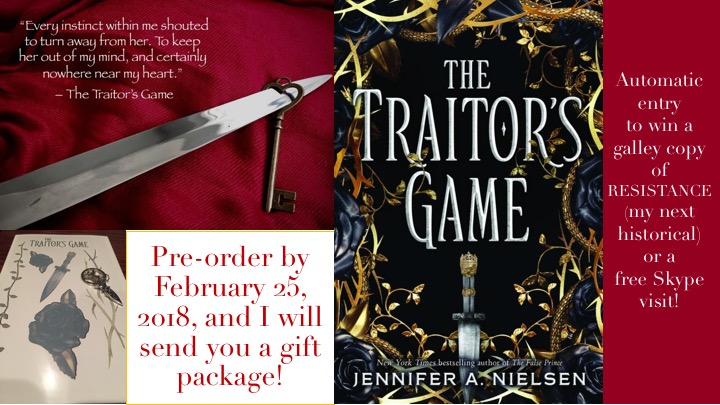 3. If you want a signed copy of any of my books for the holidays…
Buy my book from my local indie, The King's English. At checkout, in "Notes," you can put in the name of the person you want the book signed to. Once I've signed it, King's English will send the book to you.