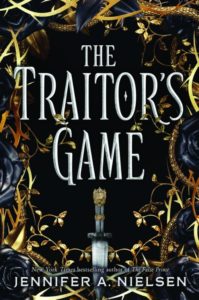 With so many great suggestions and explanations, how could I possibly choose only three? You all did awesome! Some of your song ideas are on my current playlist, some I was totally unfamiliar with and you still nailed it!
So I narrowed down the list to those with the best explanations, regardless of whether it was an exact match (because you haven't read the book yet – that's why you're entering, right?). From there, it was a random drawing.
And the winners are:
***    Tiffany N.     ***     Katrina (Dec 5)     ***     Brittney Condie     ***
Remember, THE TRAITOR'S GAME will be released on Feb 27, 2018. If you pre-order a copy, you get this neat-o gift pack. Check it out here!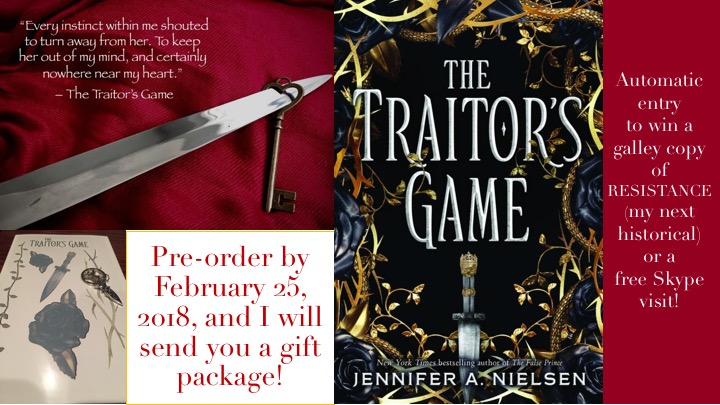 Also, if you are ordering any books for me to sign before Christmas, that should happen this week so they arrive in time! You can order from my local indie, The King's English, here!