Yep, I'm going to give away an ARC for THE RUNAWAY KING. Maybe two, if I'm really feeling nice…
Details in a minute. But first, let me give some brief updates of news.
First, is that the paperback for THE FALSE PRINCE is now available to purchase. It's got a pretty, redesigned cover, which I think is very cool. If you've been waiting for the paperback, you can buy it at your local indie, or order online from your favorite website.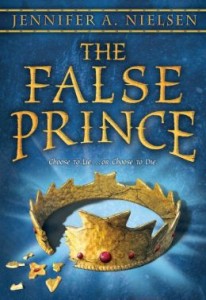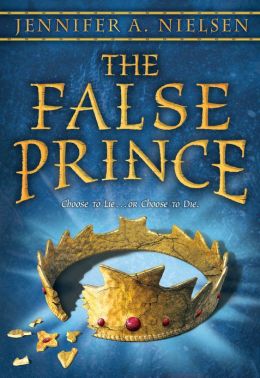 Second, is announcing that the series is coming to Taiwan in Chinese Simplified from Commonwealth Magazine Co., to Hungary from Könyvmoly Publishers, and to Turkey from Nemesis Publishers.
And third, details are beginning to come together for tour dates and places for THE RUNAWAY KING. A final schedule will be listed here, but this is what I do know so far (some dates could be subject to change, but this is fairly firm):
Sat, Mar 9:  Tucson Festival of Books, ASU, Tucson Arizona
Sat, Apr 20: TeenBookCon, Houston, TX
Mon/Tue Apr 22, 23: Vancouver, Canada
Apr 24-26: Toronto, Canada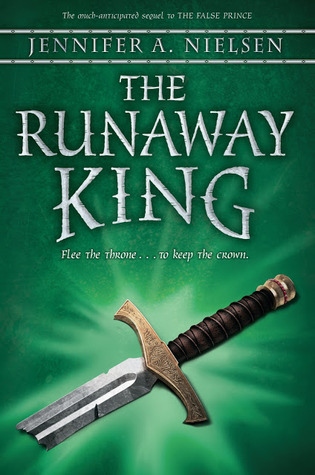 Okay, let's do a giveaway or two! The rules are simple. One entry for each.
1. Leave a comment below for a favorite line or scene. (But BEWARE: SPOILERS MAY BE PRESENT. DO NOT READ COMMENTS IF YOU HAVEN'T READ BOOK 1)
2. Tweet about the contest (if you're on Twitter). Here's an easy Tweet: Giveaway of THE RUNAWAY KING, sequel to THE FALSE PRINCE by @nielsenwriter. Leave a favorite line to enter: http://jennielsen.com/archives/607 

3. Post about the contest on Facebook or mention it on your blog (if you do either). But let me know in the comments if you do so I can add it as a contest entry.
All right, have at it! This contest will end on January 31st at midnight.