I don't often do guest interviews, but when I do, it's because the guest is so awesome that I just have to share some blog space!
In 2011, Anna Staniszewski released her debut novel, the charming and creative MY VERY UNFAIRY TALE LIFE. In that tale, we first meet Jenny, a plucky heroine who is tasked with helping fairy tale creatures out of whatever trouble they seem to find.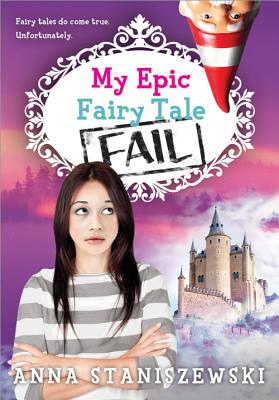 Now she is back with the sequel, MY EPIC FAIRY TALE FAIL (Sourcebooks, March 1), where she must complete three impossible tasks on her way to happily ever after. This book releases on March 1 and promises to be just as clever and entertaining as the first.
Anna was kind enough to stop by my blog to answer a few questions:
At what point did you decide you wanted to become an author?
I started writing when I was in about third grade, and I've pretty much never stopped. I'm not sure exactly when the idea of being an author occurred to me, but as part of a fifth-grade assignment, I remember declaring that I wanted to be an author just like Beverly Cleary. Thanks to life's twists and turns, I lost sight of that goal for a few years, but luckily I finally came back to it!
What is different about releasing your second book? What things are you finding easier or harder?
With the first book, there are a lot of unknowns. You're basically stumbling through the dark, hoping you're getting things right. With a second book, you've been there before so it feels a little less scary, but there's also a lot more pressure! You don't want to let anyone—including yourself—down, and you want the book to satisfy readers who enjoyed the first one. I've had to take a lot of deep breaths the past few months, both to contain my anxiety and my excitement!
What have readers enjoyed most about your books?
Readers seem to enjoy the wacky humor (um, hello, a mouthless sheep?) and Jenny's spunky attitude. Since Jenny's personality was what first drew me into the story—along with my desire to write something funny—I'm thrilled that those are the elements readers respond to the most.
What are you working on next?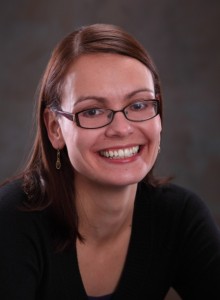 Well, the second book in the series, MY EPIC FAIRY TALE FAIL, comes out on March 1st (yay!) and I just finished revisions on the third book, MY SORT OF FAIRY TALE ENDING, which will be releasing in November.
Okay, quick answers. Think fast!
Fruit or chocolate? Chocolate. But can I opt for chocolate-covered fruit? Mmmmm…
Beach or mountains? Beach. But mountains aren't bad, either.
Morning or night person? Morning person, sometimes annoyingly so. J
Summer or winter? Summer summer and more summer.
Book on your nightstand right now? What book ISN'T on my nightstand right now? Currently on top of the pile is ASUNDER by Jodi Meadows.
You can learn more about Anna and her books at her website, www.annastan.com. The e-prequel is available free here (yay, free stuff!) (https://www.smashwords.com/books/view/261491). You can read the first chapter of MY EPIC FAIRY TALE FAIL here (http://www.annastan.com/wp-content/uploads/2012/12/MyEpicFairyTaleFail_Excerpt.pdf).
If you want to check out her books for yourself, please support your indies first. Learn more about MY EPIC FAIRY TALE FAIL here (http://www.indiebound.org/book/9781402279300).