April already? Wow…
I have some information on the rest of my spring touring. If you're in or around VANCOUVER or TORONTO (Canada), HOUSTON, CINCINNATI, or LEXINGTON, I'm coming to you!
Here's how to find me:
Monday 4/15 Kidsbooks in South Surrey, Canada 7 pm
Tuesday 4/16 West Point Grey Unified Church with Kidsbooks, Vancouver, Canada 7 pm
Wednesday 4/17 Chapters Indigo Peterborough, Ontario, Canada 7 pm
Thursday 4/18 Chapters Queensway, Etobicoke, Ontario, Canada 7 pm
Saturday 4/20 Teen Book Con, Houston, TX, Alief Taylor High School, 9-5 pm
Tuesday 5/7 Joseph Beth Bookstore, Cincinnati, OH
Wednesday 5/8 Joseph Beth Bookstore, Lexington, KY
And I promised you some other stuff too. First, how awesome is this picture (courtesy Kati O'Quinn, teacher extraordinaire!)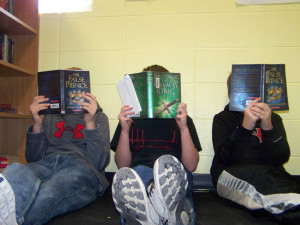 Also, this amazing pair of shoes. If anyone knows where I might find them, let me know!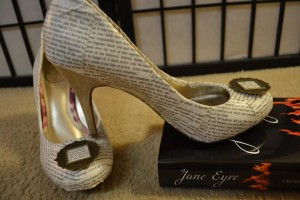 And finally, a teacher sent me this note left on his desk shortly after the release of THE RUNAWAY KING. This student had not been a reader, until the Ascendence trilogy. The best part of my job is getting to be part of building a love of reading in students. I absolutely LOVE this note!