I've received a lot of emails in the last few weeks, mostly asking the same questions. I owe a post on that soon. But for now, let me catch up on some news:
* I'm super excited to announce that THE FALSE PRINCE is a finalist for the E.B. White Read Aloud Award. This is an award nominated and voted on by indie booksellers to "reflect the playful, well-paced language, the engaging themes, and the universal appeal to a wide range of ages."
Winners will be announced on April 18. I will say that the other finalists include some absolutely amazing books, so I'm exceptionally honored to be among them.
* THE FALSE PRINCE is also the winner of the 2013 Middle Grade Fiction Award from AML (The Association for Mormon Letters). My many thanks to the judges of that contest.
* THE FALSE PRINCE has been nominated for other awards or lists as well. These include: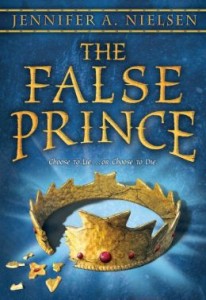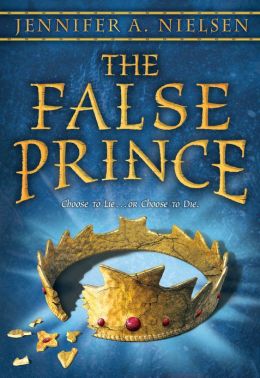 – The Dorothy Canfield Fisher Children's Book Award.
– It is a finalist for the SCBWI Crystal Kite Award
– It has spent several weeks on the NYT Bestseller List or extended list, ranging in position from #4 to #14.
– It is on the 2013 Bank Street College of Education's Best Children's Books of the Year list.
– THE RUNAWAY KING received a starred review from Shelf Awareness. I love stars!