FIX THE PAST…SAVE THE FUTURE
In the fall of 2011, I got a phone call from Scholastic, asking if I was interested in a book series they were putting together. "History is broken," they said, "and these breaks are leading to a coming Cataclysm in which the world will be destroyed. Three kids travel through time to fix the breaks and save the world."
I was sold, just like that. I gushed out semi-incoherent sentences about how I minored in history in college – for no other reason than a love of history, by the way – and they answered that I could choose whatever "break" I wanted in time. It was like giving me a playground and telling me I could have any of the toys I wanted for my very own.
But there was more. "It'll be a multi-platform series, in the vein of 39 CLUES," they continued. "Six authors for seven books."
Then the names came. The series architect and author of Books 1 and 7 would be James Dashner (MAZE RUNNER, THE EYE OF MINDS). Not only is he a fellow Utahan (Utahn? Person from Utah?…), but I was a longtime fan of his and knew anything he built would be brilliant.
The other authors on board included Carrie Ryan (THE FOREST OF HANDS AND TEETH), Lisa McMann (THE UNWANTEDS), Matt De La Pena (I WILL SAVE YOU), and Matthew J. Kirby (CLOCKWORK THREE, THE LOST KINGDOM). Book 6 would be mine to write.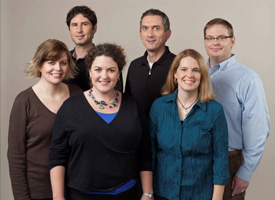 I cannot begin to describe my enthusiasm to work with these amazing and talented authors. Each has brought a new and brilliant dimension to the series. And as I've seen each manuscript roll out, full of adventure, exciting snippets from history, and laugh-out-loud humor, I have been even more determined to do my best work too.
So… with that, here is the cover for my book, Infinity Ring #6, BEHIND ENEMY LINES.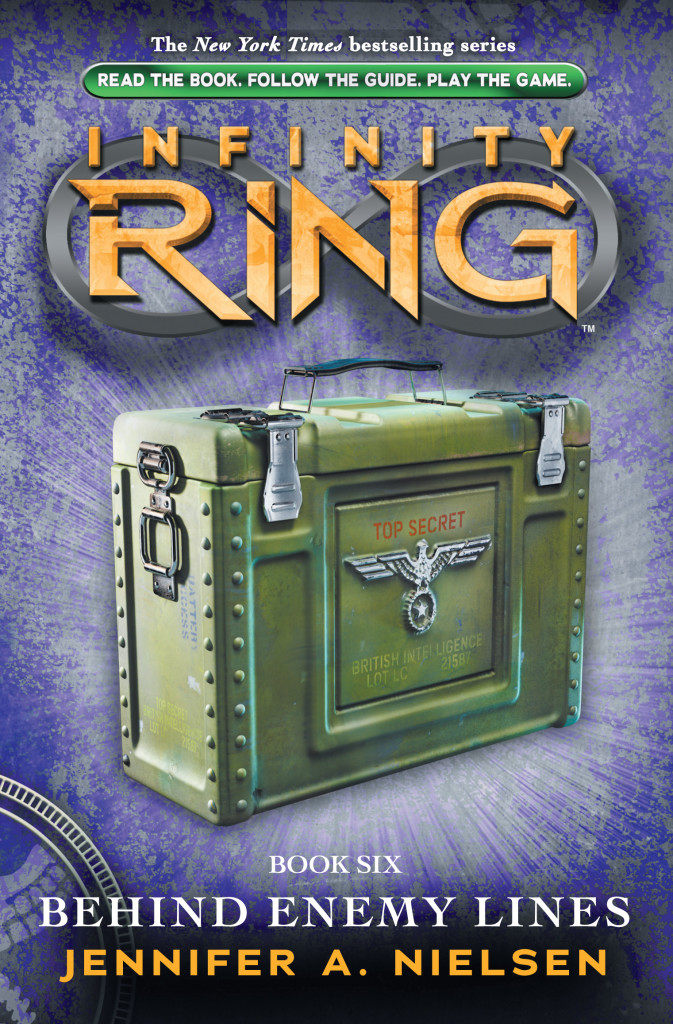 BEHIND ENEMY LINES takes our heroes, Dak, Sera, and Riq into the heart of World War 2 where they must  help the allies succeed with a most dangerous spy plan that will either change the course of the war, or else destroy any hope for victory and freedom.
It will be released on November 26, 2013, and you can find out more about it here. Or learn more about the entire series and the very cool online games here.
And if you haven't read the other books in the series yet, get started now. The first three books are already out and Book 4, CURSE OF THE ANCIENTS, is coming out on June 4th.
Click on any of the books below to learn how you can find a copy. Please support your indies first and keep on reading to the end – because Dashner is gonna deliver a finale that will knock kids off their feet!