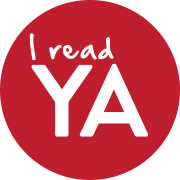 Summer is coming. Thank goodness you can put the books down for a few months, right?
No! Are you kidding? This is the BEST TIME to read.
Why, you ask? Because now you can read whatever you want!
It isn't a classic? So what – read YA!
It isn't on your reading level? So what – read YA!
It isn't on your teacher's approved reading list? So what – well, you know the drill. Read YA!
Here are some of my favorite YA reads of the year…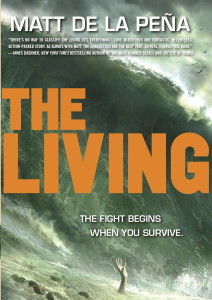 When Shy took a summer job on a cruise ship, it's only to earn a few extra dollars and maybe enjoy the girls in bikinis. He never anticipated the Big One earthquake which hits off the coast of California and sends shock waves into the ocean. Suddenly, Shy is in a fight for his life, and even remaining among the living, doesn't mean you've won…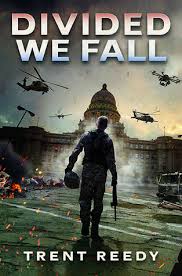 Divided We Fall by Trent Reedy
Danny Wright enlisted in the Idaho National Guard because he wanted to serve his country. He certainly never intended to fire the shot that brings down the United States of America. Gripping, tense, and with far too many comparisons with the real world, you won't be able to put this book down!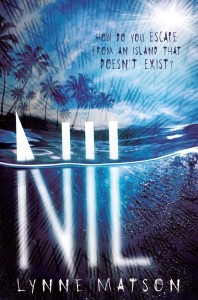 I confess that I haven't read this yet, though it's at the top of my to-read list and one I am sure I'll love. Here is the tease from Goodreads: On the mysterious island of Nil, the rules are set. You have one year. Exactly 365 days–to escape, or you die.
Yep, that's enough for me. I'm in!
Grave Mercy and Dark Triumph by Robin LaFevers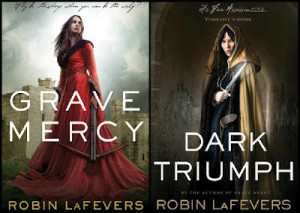 These 15th century stories of assassin nuns are clever, romantic, and dangerous. The third book of the trilogy will be released this fall, so if you haven't been reading these, it's time to get caught up now!
All righty dear readers, I'd love to hear what you're reading, YA or not! Let's get those recommendations rolling!