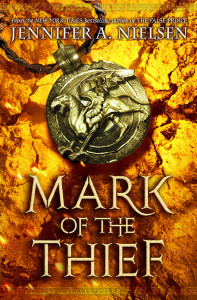 To those who've asked what I'm working on now, here it is! MARK OF THE THIEF will release on FEBRUARY 24, 2015.
MARK OF THE THIEF is Book 1 of a new series by the same name (yeah, no creativity put into naming the series). It takes place in Ancient Rome with an escaped Roman slave, some stolen magic, and a battle to control the fall of an empire.
It's an alternate history of the Roman Empire, but a lot of the story is based on actual facts. Such as:
* Emperor Julius Caesar used to claim he was a literal descendent of the Goddess Venus.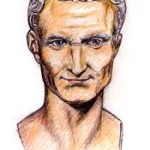 So I thought…hmm, what if he was telling the truth? That would've made him a Demigod. What if he had magic before he was killed? What happened to his magic afterward?
* The lowest existence in Rome was for mining slaves. Because the work was so dangerous, the average mining slave lived only seven years.
So I thought…hmm, what if that's my hero? Nic, a mining slave who has nothing else to lose. Except those he loves. What if he discovers Caesar's lost magic?
* The Colosseum wasn't known by that name in Ancient Rome. They simply called it the Amphitheater, and it could hold about 50,000 Romans, all who were invited free of charge to watch the games.
Hmm, what if we introduced some magic in the Amphitheater? A magic which Nic has no ideahow to use or control.
* Part of the games involved a Venatio or hunt. They would fight each other to the death, or animal hunters would take part in the battles.
And what if one of those animals belonged to the Gods? A griffin, perhaps?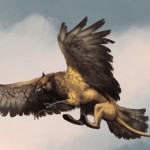 Here is the Goodreads description: The new series follows a boy in ancient Rome where powerful forces struggle for control of a hidden magic; the boy becomes embroiled in a fight for freedom, survival, and the safety of the future.
You'll see a lot about this book over the next several months, including giveaways for advance copies later this fall. If you enjoyed The False Prince, I think you'll enjoy this too. Though the heroes have some differences, they are for similar readers.
Finally, to answer a few questions:
1. It's listed on Goodreads as The Praetor War series.
Yeah, for now. That was an old series title. Publishing works that way sometimes. Ignore it. The series name is Mark of the Thief.
2. Does this mean you aren't publishing any more books in the Ascendance Trilogy?
It means I'm not publishing any more right now. If Jaron comes knocking at my imagination again, then we'll see. But for now, my focus is on this series and the standalone book, A Night Divided (Fall 2015).
3. Any movie news?
It's not related to this post in any way, but since I get asked this question A LOT, here's the status: Nothing new. There probably will not be any news until February 2015, when the contract option with Paramount expires. At that point, they will decide yes or no, and I will have almost nothing to do with that decision. If/when there is news, I will shout it out here on the blog first.
Credit for the book's cover design goes to Christopher Stengel and jacket artwork by Larry Rostant. My warmest thanks to them for their immense talents!