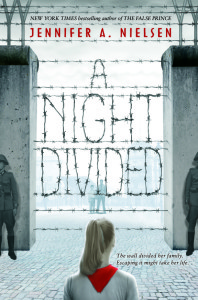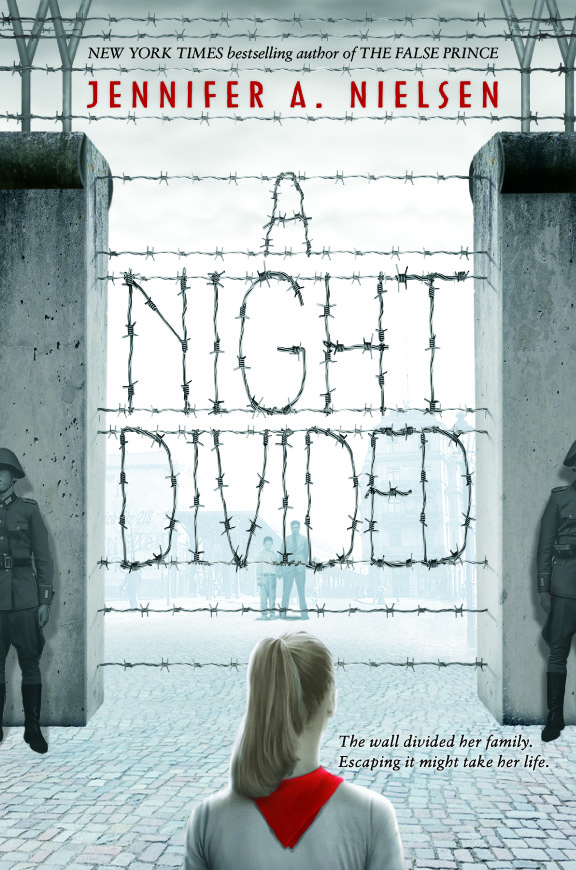 Here it is! The long promised giveaway of an ARC of A NIGHT DIVIDED!!! Seriously, I cannot wait for you all to read this book. Instructions to enter the contest are below.
But first, here's a little about the time in which this book takes place…
Following the end of World War 2, the world wanted a way to prevent Germany from ever starting a war again. So the country was divided into four parts, with each part given to a different victor in the war: the United States, Britain, France, and Russia.
The U.S., Britain, and Russia all united together, making their 3/4 of the country West Germany and their 3/4 of the capitol city, West Berlin. But shortly after the war, Russia became Communist and maintained its own control over their 1/4, which became East Germany with a capitol city of East Berlin.
East Germans soon began emptying out of their country, so quickly that Russia became worried about losing their best and brightest, or frankly, losing all their population.
One Saturday night, the people in East Berlin went to bed as on any other ordinary night. But when they woke up the next morning, August 13, 1961, something was very different.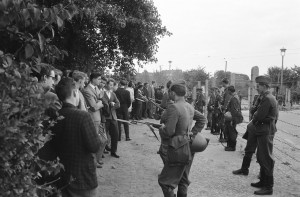 They went down to the street to see their own soldiers standing in front of a barbed wire fence, with guns aimed at their own people. In effect, a prison had been built around the people as they slept. It was very clear who they intended to shoot if anyone tried to leave.
Over time, the fence would grow to become the Berlin Wall. It divided a country, a people. And in the case of Gerta Lowe, it divided her family.
A NIGHT DIVIDED is the story of a girl whose family is divided on the night that the Berlin Wall goes up. Her father and brother, Dominic, are in the west. If they try to return home, they will be arrested. Her mother, and brother, Fritz, are with Gerta in the east. If they try to leave, they will be shot. This is the story of what Gerta will attempt as she tries to reunite her family. It is dangerous, based in a actual history, and there is no guarantee that everyone involved in this attempt will survive.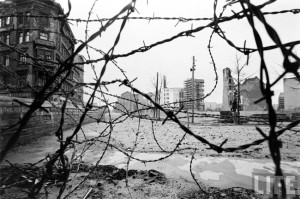 The book will be released on August 25th. You can pre-order it now from your favorite bookstore, order it online, or ask your local library to get in a copy.
OR….you can try to win an advanced copy right now. Here's how to do it!
1. Post about this book on your favorite social media. Either tag me in (@nielsenwriter on Twitter and Instagram, or my name on Facebook) or let me know in comments that you posted. One entry for each place you post, but no more than three points per day.
2. Leave me a comment below answering this question: What time period in history would you want to read more about? Two entries each.
3. Leave me a comment below answering this question: If you were going to try to escape the Berlin Wall, what do you think would be the best plan? Two entries each.
This is an international giveaway.
The contest ends at midnight EST on June 12, 2015. Until then, good luck to everyone!