Before I get into the edit, have you entered yet for an ARC of A NIGHT DIVIDED? The contest ends on Friday. Read more here!
So it's taken me a week, but here's what I've done on THE SCOURGE.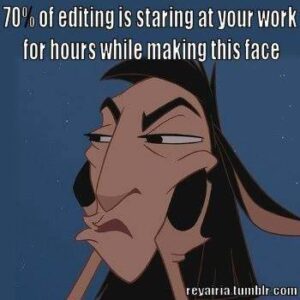 * Added in all of the descriptions of people and places.
*Tons of world building: setting, time period, history of the Scourge, and why a particular group of people are so hated. There's still more to do on this.
* Went through the manuscript looking for plot holes or mistakes. Found only about half of what I'll eventually notice before I'm finished. Which is only half of what my editor will find. (Seriously, every writer needs an editor. EVERY WRITER.)
* Moved some characters around in the scenes and totally changed one character so they aren't a complete jerk for the entire plot. Only for most of it.
* Realized one of my characters chuckles almost compulsively. Started fixing that, though I suspect now he's shifted to laughing too much. There's a lot of humor in this book, but this character was going way overboard.

* Did a full read through just fixing anything along the way that I didn't like. Average number of changes per page: tons. Number of changes still waiting for me to find: tons and tons more.
The word count one week ago: 66,724
Word count tonight: 72,362
With most of the big picture issues handled, now it's time for fine-tuning the manuscript. This means I'll start watching for details on characterization, word choices, and world-building. This is the stage where I want to make this story feel real. I'll do this with at through least two complete read throughs, one focused on character and the other focused on story (though I'll be watching for everything in the read throughs). I have a busy week ahead, so this might take me all week. I'll report back soon!