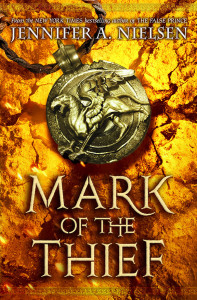 Last week's giveaway was for teachers or other educators only. Several of you shared your ideas for encouraging students to read, and I enjoyed them so much! What I wouldn't have given as a student to have any of you at the head of my classroom! This series of books is dedicated to three of the finest teachers I ever had. You do make a difference. The winner of an ARC of RISE OF THE WOLF or paperback of MARK OF THE THIEF is:
Rebecca W.
The giveaway this week is again for everyone. To try to win, tell me about one of your favorite teachers! I'll announce the giveaway next Tuesday.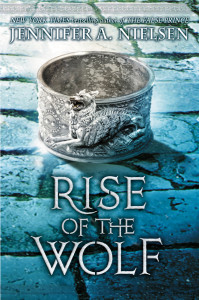 This week's quote takes us into one of my favorite parts of RISE OF THE WOLF. To save someone important to him, Nic has committed to a very dangerous chariot race, on terms that have infuriated Radulf.
Radulf's argument shifted. "And you are risking all of that on a chariot race? You've only done practices, which are nothing to the real thing, and certainly nothing compared to the Ludi Romani. The Praetors will choose the finest racer in the empire, one who has probably sent a thousand other charioteers to their deaths in the circus."
"I'm a good driver!" I countered.
"The circus spits out good drivers with every bend of the track! You could not have offered him a worse deal."
"Train me," I said. "We have four days. So train me to race."
"It won't be nearly enough time."
"But it's all I have." I was reduced to begging now, which I hated, but I'd be even more pathetic if I denied that I needed his help. "Radulf, I understand better than anyone what happens if I lose. So help me now."
RISE OF THE WOLF will be released on January 26th – coming soon! If you haven't read book 1, MARK OF THE THIEF, yet – it's now available in paperback. Ask for it at your favorite bookstore!