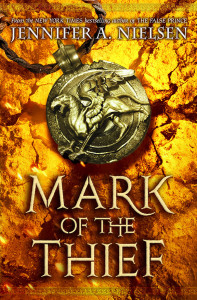 If you're an educator and haven't read the comments from last week's post, do it now here. Yes, the small things you do definitely matter!
Congrats! The winner from last week's contest is:
Kaiya
This is the final week I'll put up a quote because RISE OF THE WOLF is released in exactly one week! I hope you'll all check it out. But hint, you must have read MARK OF THE THIEF first.
To win, this week's contest, I'm asking again that you share on your favorite social media any news of this book's release. If you're on Twitter, here's an easy tweet:
RISE OF THE WOLF, sequel to MARK OF THE THIEF by @nielsenwriter, releases on Jan 26! Learn more about it here: https://www.goodreads.com/book/show/25582867-rise-of-the-wolf
And now, for this week's quote. It happens while Nic is involved in a
chariot race against some competitors who are determined that he never walk away from the track again…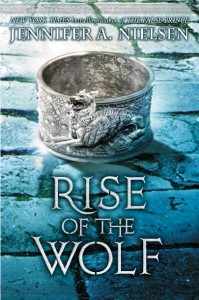 "The instant I committed myself to this route, the extra charioteer to my left tossed one end of his whip to the man on the right, who caught it and then together they pulled it tight.
There was no time to react. At the speed I was going, I would run directly into the whip. If I ducked too low to avoid it, then I'd pull on the reins tied at my waist and lose control of my horses. And if I didn't duck low enough, the whip would catch me across my neck. It'd create an entirely new definition of the phrase 'sore throat.'"
Remember again to read MARK OF THE THIEF if you haven't yet, and that it's only one more week until release! Links are provided below if you want to pre-order RISE OF THE WOLF!