Winners from last week's contest are:
*** Melinda Fant *** Jane Baird *** Shadan A *** Finny JA. Z. ***
If your name isn't there, no worries! Summer isn't over, so this contest isn't over. Past entries still accumulate for future wins so keep on entering!
This week's contest focuses on friendship, a common theme in my books. Whether between Sage and Imogen or Mott, Roden, or Tobias. Between Nic, Aurelia, and Crispus. Or Gerta and Anna. And now, Ani and Weevil.
My stories explore loyalty, the test of a friendship's limits, and the price and rewards of a true friend.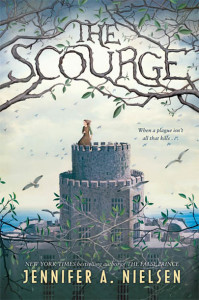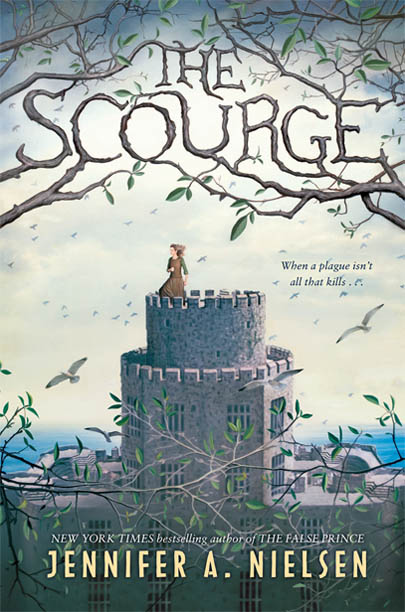 In THE SCOURGE, there is a scene where Ani is facing a stiff punishment and Weevil offers to take the punishment for her. In an attempt to separate them, Warden Gossel says he will give the punishment to whoever can prove themselves to be the worst friend. Here is an excerpt (edited for length):
"I'm the worse friend," Weevil said. "I make fun of Ani's singing every chance I get. You have no idea how bad it is, how it drives you to wish you were deaf, just to get away from it. A better friend would overlook her singing, but I never do."
He always did. Whether Gossel knew it or not, Weevil was proving again how great he was to me. Of course he teased me about my singing. Everyone else just covered their ears and tried to ignore me.
"Anyway, I can still do worse," Weevil continued. "There was this one day, a couple of weeks ago, when you looked really pretty. I should've told you. That's the kind of things girls like to hear, right?"
"I don't care about that," I whispered. But I knew exactly which day he meant. Even if he'd wanted to compliment my looks, there had been no chance for it before I hurried him out the door. I didn't want him to know where I was going. I still didn't want him to know.
"I never tell you those things," Weevil said. "Such as how much I admire the person you are, your strength and your courage to do anything you believe is right. I used to think I wouldn't say those things because it might embarrass you. But that's not it. I don't say those things because it'd embarrass me. That's not a good friend."
"I don't say them to you either," I said. "And that never matters because we're friends. We already know that about each other."
"You seem to be a very good friend," Gossel said to me. "But when all is laid open, is he an equal friend back?"
"I'm not," Weevil said. "The other night, when we escaped the cell, I wasn't far away when Warden Brogg recaptured you. I would've helped if I could, but there was nothing I could do. A good friend would never have left you alone in that cell."
"I hoped you would go back home," I said. "I didn't want you back in that cell with me, and certainly didn't want you here now. I wish you had not come back."
And at the same time, it was my greatest wish, to never have to be here without him.
"The decision is made, then," Gossel said to me. "You are the better friend because you had hoped to spare him from the Colony." He turned to Weevil. "Raise your hand, grub, palm out."
I had hoped our game wouldn't get this far, but it had. I whispered, "I did want to spare him." Now tears formed in my eyes. "I am the worse friend. I said I can prove it, and I will."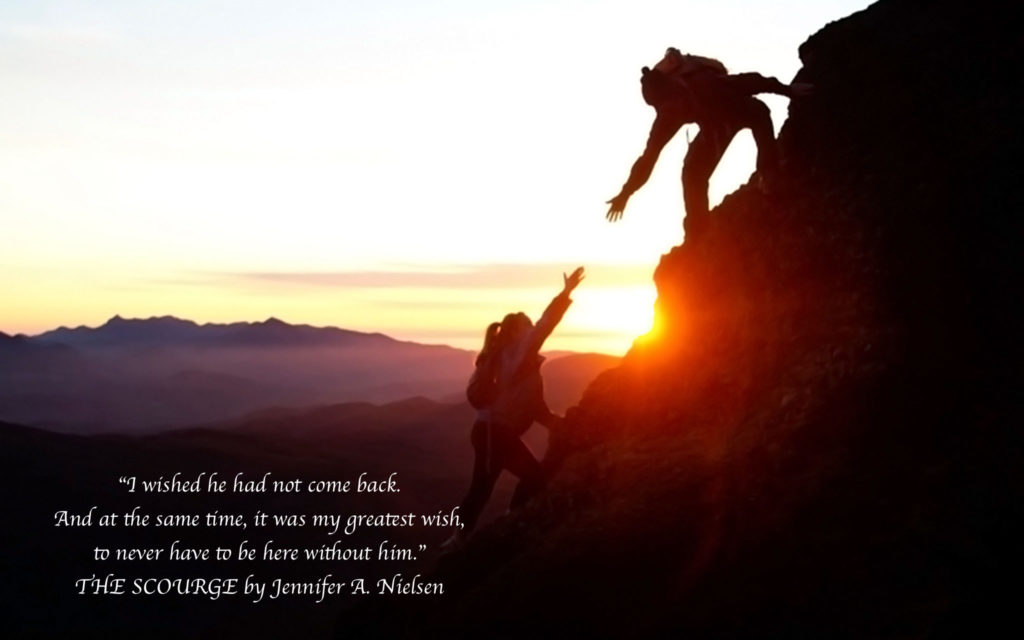 Here is the question to answer in the comments below: Simply tell me about something a person did for you to prove how great a friend they are.
To find out how Ani proves herself to be the worse friend, you'll have to read THE SCOURGE. It will be released on August 30th. Please ask your local library to order in a copy, or you can pre-order your own at any of these links!