The winners from last week's giveaway are:
*** Sasia *** Natalie Burlew *** Olivia G ***
If you didn't win this week, no worries – your past entries still accumulate to help your odds of winning next week!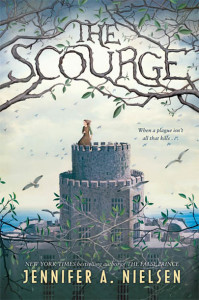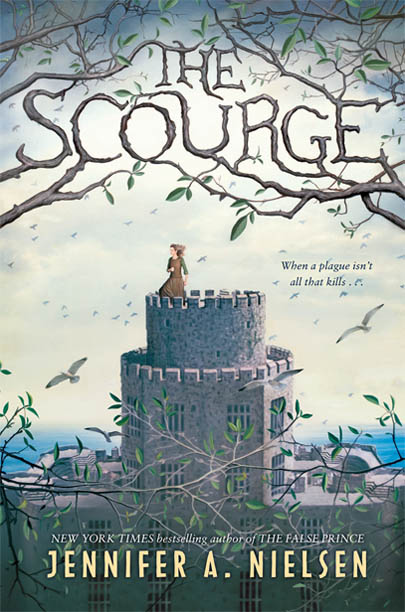 For this week, I was thinking about one of my favorite scenes from THE SCOURGE. Ani has gotten herself into trouble again, and the punishment is loss of a meal. Weevil is asking her about it, but she doesn't want him to know what she plans to do while he's eating.
I turned to him, using as much anger as possible to make him go away. "Maybe I'm not hungry because the Scourge has taken my appetite! Maybe I'm not like you, someone who begins thinking about his second meal before he's even finished his first. Maybe I don't like the food here! Not everything happens because I'm in trouble!"
Weevil looked taken aback at first, then nodded at me with a smile. "You must've really done something wrong. All right, I'll go eat. Can you at least manage to stay out of trouble until I finish?"
No, I thought. That was definitely not my plan.
"Yes," I said.
To enter this week's contest, answer this question: What personality trait do you think makes a person most likely to get into trouble? For example, curiosity? Defiance? Laziness? What trait of yours most often gets you into trouble (unless you never do)?
THE SCOURGE will be released in just over three weeks! I hope you are planning to check it out!