Thanks to all who entered last week's giveaway. The week 1 winner is:
*** Kari Hardy ***
If you're just joining me for the summer, each week I'll do a random drawing for a book from the HORIZON series. Book 1 was written by Scott Westerfeld, and book 2, DEADZONE is mine and will be released on Sept 12, 2017.
HORIZON tells the story of a group of kids who are the sole survivors of a plane crash somewhere over the arctic. But as they explore their environment, the crash site is anything but arctic. Danger awaits them at every turn…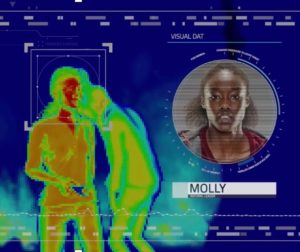 One of the survivors is Molly, a natural leader who always puts others' needs first. What should she do? Stay with the plane in case rescuers come? Take the team out to explore, hoping to find a way to rescue themselves? Or split the team, hoping one half will succeed?
This week's question is: What would you do and why?
Stay with the plane. Maybe rescuers know where we are. Hopefully we don't run out of food before they get here.
Explore the area. Nobody knows we're alive, so we must save ourselves. But there are a lot of unknowns ahead of us, and no guarantees everyone survives.
Split the team. If rescuers come, or if they don't, we have a chance. Unless splitting the team makes us too weak to survive either scenario.
You have another option? Let's hear it!
RULES:
Only one entry per person.
Open to anyone with a U.S. or Canadian address
One copy will be given away each week until all copies are gone, with winners posted each Sunday evening, when the new contest entry is listed.
You may post each week, but you can only be a winner once.