Thanks to all who entered last week's giveaway. The week 3 winner is:
*** Karen McMurphy ***
If you're just joining me for the summer, each week I'll do a random drawing for a book from the HORIZON series. Book 1 was written by Scott Westerfeld, and my book 2, DEADZONE, will be released on Sept 12, 2017.
It's week 4. Two weeks ago, I told you about Molly, the leader of the crash survivors. Now meet Yoshi, the rebel. He's being shipped back to his father in Japan where he's already in a ton of trouble for having stolen (borrowed?) a 17th Century sword from the country. Yoshi has no interest in teamwork or making friends. He only wants to get out of…wherever it is they are. But the team definitely needs him, and that sword.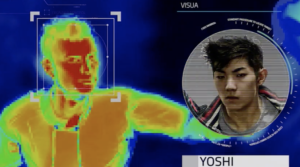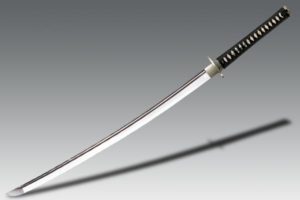 So the question of the week is, if you could only bring one weapon with you into a survival situation, what would it be and why? (Keep in mind, guns need bullets, arrows can break, and metal can rust.) Put your answer in the comments below!
Remember, you can enter from anywhere in the world, but I can only ship these books to a US address.
Also, if you haven't read the first book yet, it's awesome! Read it now, so you'll be set to read DEADZONE this September!