Thanks to all who entered last week's giveaway. The week 4 winner is:
*** Ashley Hopper ***
If you're just joining me for the summer, each week I'll do a random drawing for a book from the HORIZON series. Book 1 was written by Scott Westerfeld, and my book 2, DEADZONE, will be released on Sept 12, 2017.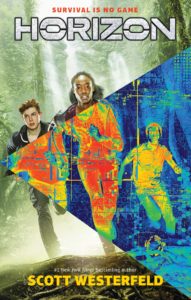 If you haven't read book 1 yet, what are you waiting for? Find it at your library or get your own copy from your favorite local bookstore, or online at any of these outlets (or more):
Today, I'll introduce you to one of my favorite characters, Javi. You'll know he's one of my favorites because in DEADZONE, he gets some of the best lines and one of my favorite ever scenes in a book I've written – one that involves a test with invisibility that goes horribly wrong.
Among his other traits, Javi is always hungry, and craving any kind of food that he won't get out in the…well, wherever the survivors are.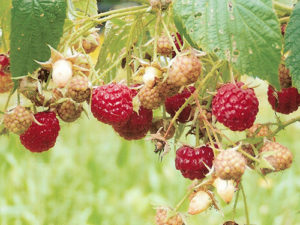 My question for you is, if you were lost in some strange place with little to eat but an occasional downed bird, berries, and whatever else you can scavenge, what food would you miss most?
For me, it's gotta be chocolate. Some people say you don't need chocolate to stay alive, but I disagree.
Leave a comment below to win!