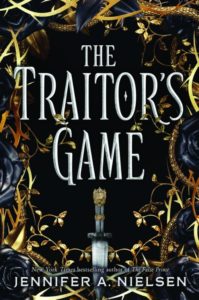 I know it's been a while since I've posted a new photo, but there's been a lot happening this week, including an awesome meeting with my publisher to discuss the marketing plans for THE TRAITOR'S GAME. They have some amazing ideas and I think you're going to love being able to tell your friends that you were one of the first to hear about this book. Maybe even to win a galley copy!
Which leads us to the 9th post on where I am. No clues because this image is pretty iconic so if you don't already know it, you shouldn't have much trouble tracking it down!
The next (and probably final) post will be sometime next week, and it may be a difficult one. If, when it's over, there are still more than ten people with full points, I may do a super tough tie-breaker. But I'll let you know next week.
Until then, here's picture #9. Do you know where I am?