The title says it all. I'll go in reverse chronological order…
What are you writing now?
I am about to start edits on TRAITOR'S GAME 2, a book which I think is the perfect follow-up for the first and really pushes the story, and Simon and Kestra, into really exciting places. We should have a final manuscript late this spring.
I am writing the first draft of my third historical, not yet announced, which I will start edits on over the summer and which is scheduled to be released in the fall of 2019. Its initials are TBS and I am in love with this story.
I am also beginning to outline a duology that is strange and totally different from anything I've done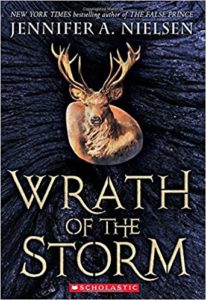 before, and which I literally cannot wait to write! Its initials are BI.
WRATH OF THE STORM paperback, Jan 30, 2018
If you've missed any of the Mark of the Thief series, the paperback of the final book is coming out next week. This is my favorite ending I've ever done for a book or series so if you're wondering what to read next, I hope you'll check this out.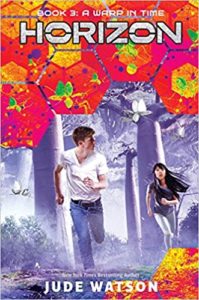 A WARP IN TIME By Jude Watson, Jan 30, 2018
This is the third book of the HORIZON series begun by Scott Westerfeld. I did book 2, DEADZONE, and now the adventure continues, beginning with a most unexpected surprise – there are other survivors!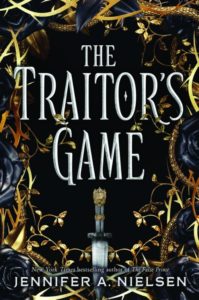 THE TRAITOR'S GAME Feb 27 2018
I am so excited about this book! It has been included on "Most Anticipated YA Books of 2018 by Hypable, Barnes & Noble, and other sites. A book trailer is coming soon for the book, but you can read excerpts from it HERE. Also, if you want to find me on tour for the book, I'll be HERE.
A NIGHT DIVIDED paperback, April 24, 2018
This book is finally going to have a paperback, but it's a special edition,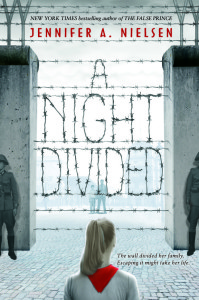 containing extra facts about the Berlin Wall, some additional information from me, and…ta da! – an excerpt from RESISTANCE (see below)!
Additionally, movie rights have been optioned for A NIGHT DIVIDED and I know the screenwriters are already hard at work on a script. There's no telling where things will go from there, but it's still very cool!
RESISTANCE, August 28, 2018
This historical, based the Jewish teen couriers of World War 2 era Poland, is complete. The publisher is working toward a final cover design and I hope I get to show it to you all soon, because it is so freaking awesome!
THE ASCENDANCE TRILOGY
Many of you are still wondering about the status of a possible movie. All I can say (because it's all that I know) is that a production company is still attached to this series, but a lot of work is now involved to detach the project from Paramount and look for other interested parties, so it will be some time before there's any concrete news to report. But as always, this blog is the first place I will make any big announcements.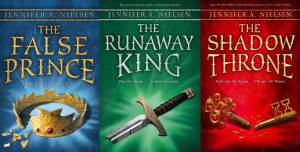 So…any questions? I'll answer them if I can!