Here it is, the promised giveaway! I'm offering the chance to win one of 8 arcs (short for Advanced Review Copy) for MARK OF THE THIEF, and some secondary prizes (book giveaways from The Ascendance Trilogy).
MARK OF THE THIEF tells the story of Nicolas Calva, a mining slave in Ancient Rome. One day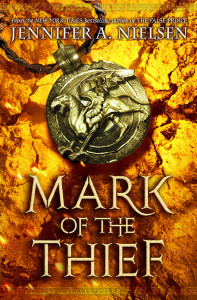 he is forced by a Roman general named Radulf to enter a sealed cave believed to contain the lost treasure of Emperor Julius Caesar, seeking Caesar's childhood bulla. All Roman boys have bullas, amulets worn around the neck to bring them good luck. But Caesar's bulla contains the magic of the gods. Nic finds the bulla, and the griffin who guards it, and when he steals the bulla for himself, suddenly he is thrust at the center of a war to control the fall of the Roman Empire. Nic holds a magic he does not understand and cannot control. As long as he has it, he is a target. But as the weight of Rome comes upon him, he begins to realize that he cannot survive without it.
If that sounds like something you want to read (or sell on eBay), here's how to enter:
Talk about the book on whatever social media you use (Instagram, Twitter, Facebook). If you can tag me into the post ("Jennifer A. Nielsen, author" on Facebook, @Nielsenwriter on the others), then that's great. Otherwise, let me know where you posted it here in comments. Every posting is a separate entry.
In your post, let your friends know there's a free download of the first chapter from Amazon  or Barnes and Noble.
You can also leave a comment below telling me why you want this book for yourself, your classroom, school, book club, or for a gift for someone.
You can enter by following my author page on Facebook or following me on Twitter. Both count as separate entries and I'll see it online so you don't need to tell me. If you already follow me, let me know below in comments and that will count as your entry.
BONUS 5 ENTRIES! I've been super studying ancient Rome now for months. If you can post in the comments a fact that I don't already know about Ancient Rome, you get 5 extra entries. I will only respond if you did it. Otherwise, keep looking!
Obligatory rules section.
This is an international giveaway. Except to the Antarctic. Penguins, don't bother entering. It won't work, not again.
The contest begins when it posts live and ends at midnight EST on Dec 14, 2014. After that, you can still do all the stuff above. I'll like it, but it won't help you win a book.
I'm not responsible for lost entries. Sheesh, I'm barely responsible at all.
If you are a winner, I will do everything possible to get the book safely in your hands, but things sometimes happen. Terrible post office disasters nobody likes to think about. I'm not responsible for those things either.
I will post the winners here on the blog, on Twitter, and my author FB page at the end of the contest with instructions on how to get me your mailing address. That's as far as I will go to hunt you down (because seriously, you don't want me cyberstalking you).
I have no idea whatsoever what your odds are of winning. Seriously, how could I possibly know that? Consider your odds one in six gazillion, so that if you win, you're going to feel extra lucky.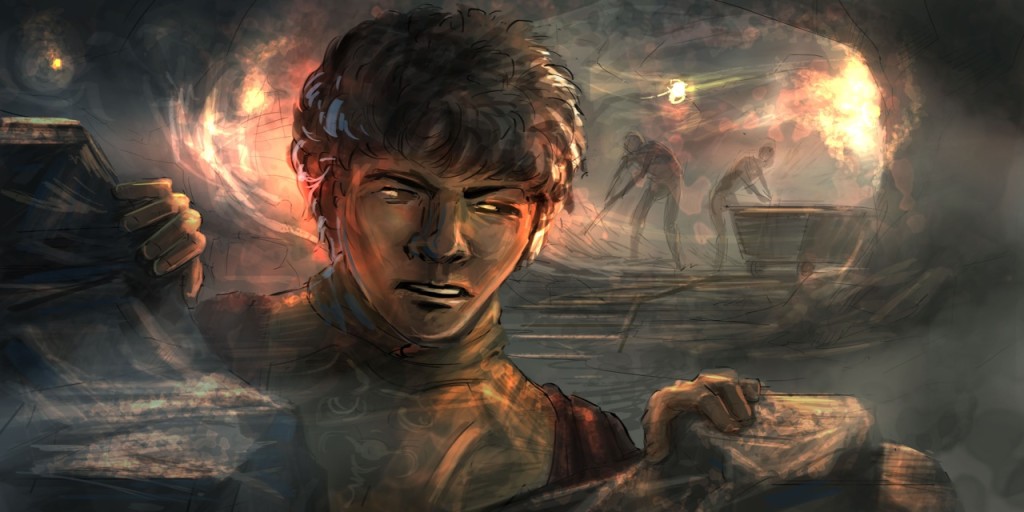 (Art Credit: Cameron Gardner)
Enticing Book Excerpt
"I was beginning to think I wasn't actually alone. Somewhere in the blackness, something was awake. Its breath came in even and deliberate strokes. Whatever it was, it knew that I was here too.
The bones I had stumbled over weren't from people who had died in here. They had all been killed."
Wanna enter now? Go for it, and good luck!