The winners from last week's entries are:
*** Lacey *** Debbie *** Barbara Rehmeyer *** Josh M ***
Emails have been sent to the winners. But next Sunday (Aug 28) is the last week I'll be announcing winners so be sure to enter this week!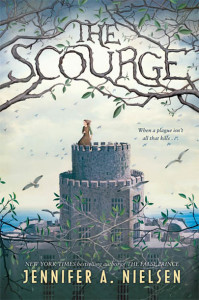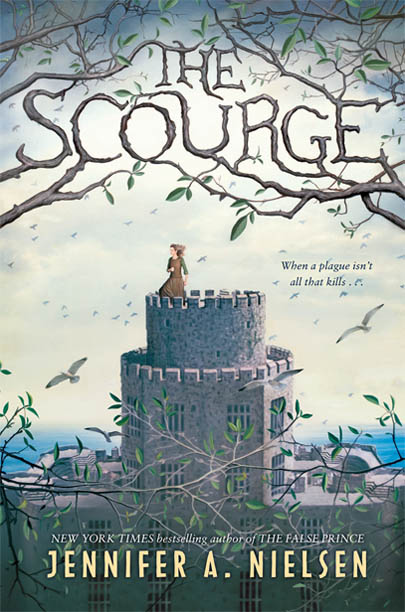 THE SCOURGE will be released on August 30th – only about a week away now. I am so excited for this release! (Have you pre-ordered your copy yet? Or asked your library to order one in?)
In the book, Ani doesn't want to brag, but she does have one really unique talent: super terrible singing! For example, here she is singing to a girl, Della:
I looked around to be sure we were alone, then started humming a tune, softly at first. When Della closed her eyes to listen, I began singing. I chose one of the nursery songs my mother used years ago to get me to sleep. From my mother's lips, the song fell like dew onto grass. My song was closer to falling cow dung.
I didn't get four notes in before her eyes flew open. "What is that noise?"
"Singing!"
"Were you singing or choking to death?" She clutched at her stomach again. "Ow! Honestly, Ani, you made me hurt worse!"
It's Ani's anti-talent. The thing she's so bad at, it could only be a special gift.
I have an anti-talent too. Lots of them actually, but here's one:
While growing up, my mom enrolled me in ballet lessons, like, for years. And I was terrible! I'm not a stretchy person so when my teachers pushed for me to raise my leg higher than, say, the floor, it really didn't happen. I'm also bad at learning dance routines, so during recitals, I'd follow a couple of seconds behind everyone else, since I'd have to watch them to know what I should do next. It made me a bit of a hazard on stage. I think the teachers held a special party the day I quit.
That was all right. So did I.
So it's my anti-talent. The thing where nobody gets this bad without being truly gifted. Well…gifted for the worse.
How about you? For this week's entry, tell me your anti-talent. What are you so bad at that it's a gift?