I have to say how very impressed I am with the quality of your responses for this contest! 17 of you got full points – every single one correct! And another 10 missed only one guess. There were many other entrants not far behind, and even when your guess was incorrect, you still named a place that could have been it. Great job!
In order, here are the locations:
Decatur, (DeKalb County) Georgia
Nashville, Tennessee
Columbus, South Carolina
Salt Lake City, Utah
San Francisco, California
Bridal Veil Falls, Provo, Utah
St. Louis, Missouri
Chicago, Illinois
New York City, New York
Crook County, Wyoming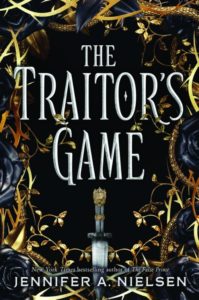 With 17 winners, I decided to draw two winners at random. I wish I could give all of you a galley copy, but I don't even have that many. There will be more giveaways over the next few months as well, and perhaps this spring, we'll play the same game for my fall historical release, RESISTANCE (more on that soon)!
The winners are:   ORIANNA  and KAYLIE.
By the way, this is where I am now! I'll be shocked if anyone guesses it, but it's just so beautiful I had to post a picture!