For the next week ONLY (7/25-7/31), you can get THE FALSE PRINCE audio recording for free, along with Mark Twain's THE PRINCE AND THE PAUPER. Here's how to get yours: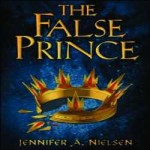 Go here: http://www.audiobooksync.com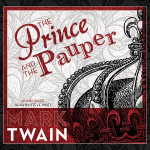 There is also a sample of the audio that you can listen to from the website above. The reading is performed by Charlie McWade, who does a really amazing job! It also has a bonus scene from Book 1 that you will not find anywhere else!
The audio will download onto your computer via Overdrive Media Software, which is both Mac and PC compatible), or to your smart phone with the Overdrive App. Directions about how to get that software are at the above link, and both the software and the app are free.
If you like this program, please tell your friends so that it continues to grow in popularity. This is an amazing way to discover new books you might have been interested in reading (er, listening to), as well as classics that you've probably heard of your whole life!
There are six more great books that will be offered over the rest of summer too, so keep checking back with that site!
Now go get your FREE download of THE FALSE PRINCE!!!