Scroll down until you find some news that interests you…
1. Movie News
Well, there is none. There probably won't be any until the end of February 2015, and the news could be yes, that Paramount wants to make the movie, or no, that Paramount doesn't want to make the movie, or the news could be that no decision has been made (crazy business, right?). And like you, I hope if they do make the movie that they will do a great job with it. When I hear anything, I will announce it here first, so put a note on your calendar to check this blog then!
2. Public Event News
My travel schedule for the upcoming school year is quickly filling up, but in most destinations, I won't have any public events, only school visits. However, you can always check my events page here to find out if I'm coming near you. And if you want me to come near you, and you're a kid-type, talk to your school or city librarian, or your indie bookstore. If you're an adult-type, click the link here to find out how to bring me in for a visit.
I do have some public events coming up this fall in Salt Lake City, Pleasant Grove, Brigham City, Omaha Nebraska, and Las Vegas. Click here for details!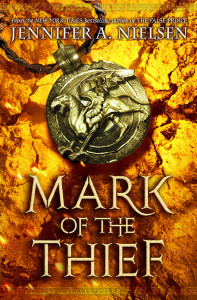 3. Writing Update
Things are a little crazy right now, but all for wonderful reasons! I'm getting some promotional stuffready for the release of MARK OF THE THIEF on February 24, 2015. I am so excited for this book and am about 30,000 words into book 2 of that series (Nic's in a bit of trouble at the moment, so I really need to get to that next chapter).
I am also about to start edits for A NIGHT DIVIDED, which will come out in fall 2015. This one, about a family split by the Berlin Wall in Cold War Germany, is going to be different from what you've seen from me before, but I have a lot of passion for this project.
And then, maybe some other super secret stuff. Shhh…  😉
4. Fan Stuff
This is some fan art or student work that was sent to me. Really impressive stuff.
This fan art of Sage and Imogen was created by Lemuel – thank you so much! It's very well done!
I honestly don't know who created this – I found it on Pinterest – but it made me smile! If you're reading this blog and want to take credit, then I loved it!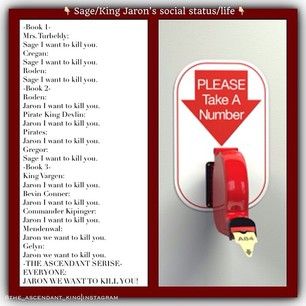 Here is a bulletin board put up by an elementary classroom in Oregon. They found pictures or objects for the various scenes and mapped them out. Thanks, Mrs. Simonson!